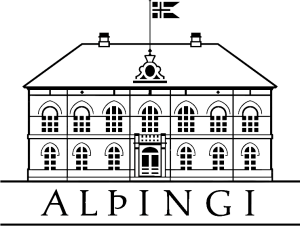 Although some of the United States has accused the Wikileaks to steal data from peer-to-peer file-sharing, the second, was the guest of the payment to the surface in Iceland late last week: that the group informant in some a computer spy planted "in the Parliament building.
A brief article in the Icelandic daily Morgunbladid law last Thursday reported that a mysterious PC was found in the Althing, the strengthening of the legislative capital of Reykjavik, in February last year. The team was in an empty room near the office of Birgitta Jonsdottir, a member of parliament who was appointed to the U.S. Department Justice probe of Wikileaks, despite the severance of ties with the group last summer. The newspaper reported that the police investigation has led to suspicions that the equipment was used for espionage, and, although no data or identity of the team gave no clues about its origins, Wikileaks was one of the suspects.
Kristinn Icelandic Wikileaks Hrafnson categorically denied these allegations in an interview with state television RUV Iceland. According to a translation made by considering that the Icelandic Hraffnson confirmed in an email to me, he called the espionage charges "absolutely unacceptable" and "below the dignity of the Althing is." Hrafnsson also said the price list was "interesting" given the current U.S. investigation Wikileaks and allegations of data theft simultaneous file-sharing by Bloomberg Wikileaks on the day of the new history.
Jonsdottir also denies anything to do with the mystery machine, and stressed its Twitter feed, and the police believe that the network connected computer at a time before Althingi WikiLeakers was in Iceland, where he says, was almost a year before it is found. "Spy room near my office computer - could not be done by Wikileaks, none of the WL in Iceland, when connected to the network," writes Jonsdottir.
Correction:
An earlier version of this article says that Wikileaks arrived in Iceland in March 2010. In fact Assange was there from December 2009 to speak at a conference of freedom of speech in Reykjavik.
Perhaps the strongest evidence that there is a sophisticated cyberspies Althingi penetrated? The sheer awkwardness of the alleged intrusion. Hackers sneak modern software site is not readily identifiable in physical hardware network of victims'. Since Julian Assange and his friends, taking account of other experienced hacker in Australia, it is difficult to imagine Wikileaks should be resorted to techniques of espionage was the Cold War.
Instead, the investigation may be better Althingi Wikileaks companies engage enemies directly to the legal organization of data theft, not only the loss of anonymity. Wikileaks, after all no more than publish the stolen information, as it will appear if Sarah Palin hacked e-mail, the University of East Anglia climate change, notes and documents on it are anonymous Thurs days networking site in advance. But if anyone has a shred of evidence that hackers operate WikiLeakers assistants than just a loss, this PC does not seem to be Icelandic.