In New York on Sunday, lawmakers urged President Obama to expand the U.S. State Department's foreign policy mechanisms to address crime and security on the Internet. The recent attacks on companies that severed ties to WikiLeaks were cited as one of the main reasons these changes were needed.
Standing at Symantec's New York City office, Senator Kirsten Gillibrand and Representative Yvette D. Clarke urged the President to adopt proposals that protect New York businesses and infrastructure. These proposals would put foreign countries that fail to enforce cyber security laws on notice, and even apply sanctioning to those that do not cooperate.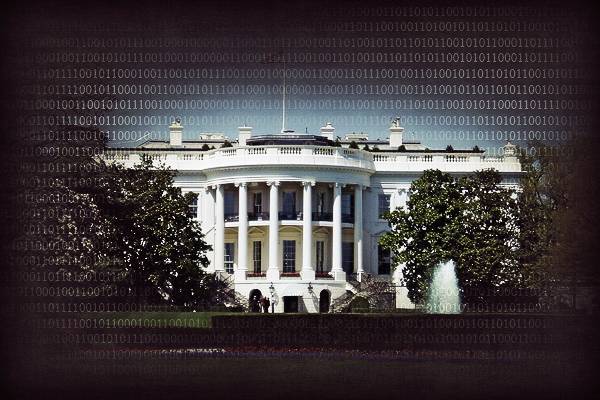 For the past week, the lawmakers explained during a press event, MasterCard, Visa, PayPal, and other American companies were sabotaged by a string of coordinated attacks. The reason for said attacks is due to the fact that each company cut ties to WikiLeaks. They said the global cyber assault was "intended to flood the companies' websites with traffic," thereby blocking all access and leaving them unavailable to customers.
In addition to these attacks, State Department documents disclosed by WikiLeaks earlier this month demonstrate that government-sponsored cyber warfare is a very real and serious threat, the lawmakers added.
"The cyberattacks we've seen in the last week show that America and the world is vulnerable to a full scale cyber war," warned Senator Gillibrand.
"America must be able to defend against these types of attacks and shut down cyber threats around the world. This must be a top priority for our national security and our economy. We must go after cyber criminals wherever they are – and it must be an international effort."
Senator Gillibrand joined with Senator Orrin Hatch (R-Utah) to author the International Cybercrime Reporting and Cooperation Act. This bill will hold foreign countries accountable for cybercrime committed on their soil.
The plan would call for President Obama to identify threats abroad, holding foreign nations accountable in order to ensure they crack down on their own cyber criminals. If they fail to do this, U.S. aid and other resources would be cut off.
Aid includes new OPIC or ExIm financing, new multilateral financing, new TDA assistance, preferential trade programs, or new foreign assistance--as long as killing such aid doesn't prevent addressing cyber concerns. The President would also need to provide Congress with an annual assessment of the country's progress.
Gillibrand's legislation already has support from Microsoft, eBay, PayPal, HP, Cisco, Symantec, McAfee, Visa, Citi, American Express, MasterCard, and the BSA.
"Unfortunately, we have seen just how destructive cyber attacks can be to our businesses and cyber space," Representative Clarke added.
"As chairwoman of the House Homeland Security subcommittee on Emerging Threats, Cybersecurity and Science and Technology, I believe that we must put aggressive measures in place to protect our cyber infrastructure from attack."
Symantec chief technology officer Mark Bregman was on hand for the media event, saying that cybercrime activities pose a significant threat to national security, and "events in recent weeks should stand as strong evidence that the time for cyber security legislation is ripe."
"We encourage Congress to follow the continued leadership that Senator Gillibrand has exhibited on moving to reduce cybercrime issues and pass meaningful cyber security legislation..."
While talking with members of AnonOps, The Tech Herald asked them about Gillibrand's proposal. Given that Operation Payback's actions were the primary focus of the media event, it seemed fair to get their opinions.
"Statements such as these coming from the mouthpieces of the government and the elite are unsurprising. It is in the interests of Anonymous and the populace at large to safeguard unfettered access to information. Meanwhile, it is in the interests of government and the social elites to control the flow of information in a manner that benefits their own coffers," one Anon commented.
"These two ideologies - and, indeed, these two groupings - have been on a collision course for a long time. What we are witnessing today are the first ripples of this collision. We are seeing the opening salvos of what will be a long war between traditional political powers and those wishing to democratize information. As for Symantec, their business is cybersecurity. It is entirely unsurprising that one of their officers would go about drumming up business with a comment such as this one."
In a letter to the President, Gillibrand said she was disappointed that progress on her legislation has not been made, despite extensive discussions with the administration.
"I am doubly concerned that we still do not have a high level individual at the State Department to focus on international cybersecurity, as my legislation suggests," she noted. "I urge you to enhance the State Department's foreign policy mechanisms to address cybercrime and cybersecurity by formalizing an approach that designates key resources to meet the challenges we face."