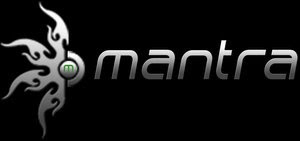 Mantra
is a dream that came true for the author. It is a collection of free and open source tools integrated into a
web browser
–
Firefox
, which can become handy for students, penetration testers, web application developers, security professionals etc. It is portable, ready-to-run, compact and follows the true spirit of free and open source
software
. Mantra is a security framework which can be very
helpful
in performing all the five phases of attacks including reconnaissance, scanning and enumeration, gaining access, escalation of privileges, maintaining access, and covering tracks. Apart from that it also contains a set of tools targeted for web developers and code debuggers which makes it handy for both offensive security and defensive security related tasks.
This is the list of tools included:
Access Me
Add N Edit Cookies+
CookieSwap
Domain Details
FireFTP
FireFlash
Firebug
Firebug Autocompleter
Firecookie
Firesheep
FormBug
FoxyProxy
FoxySpider
Google Site Indexer
Greasemonkey
Groundspeed
HackBar
Host Spy
HttpFox
JSview
JavaScript Deobfuscator
Key Manager
Library Detector
Live HTTP Headers
PassiveRecon
Poster
RESTClient
RESTTest
RefControl
Resurrect Pages
SQL Inject ME
Selenium IDE
Tamper Data
URL Flipper
User Agent Switcher
Vitzo WHOIS
Wappalyzer
Web Developer
XSS Me
refspoof
Well, there is not much to write about. It is very simple to use and fast. Just that we do not include the browser. It comes as a self-extracting 7-zip exe archive. It is a Firefox portable with the extensions pre-built.
Download

Mantra Pre-Alpha 0.01

here