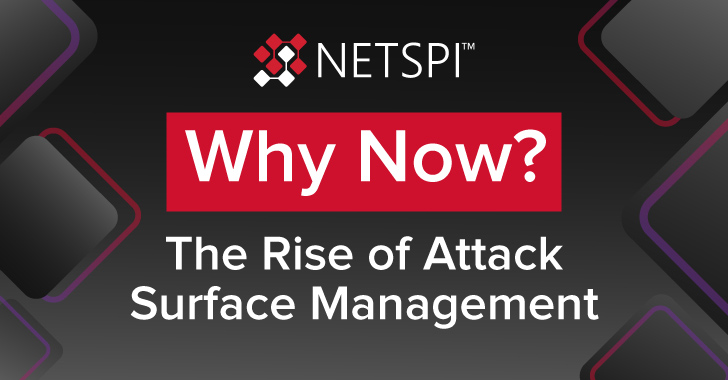 The term "attack surface management" (ASM) went from unknown to ubiquitous in the cybersecurity space over the past few years. Gartner and Forrester have both highlighted the importance of ASM recently, multiple solution providers have emerged in the space, and investment and acquisition activity have seen an uptick.
Many concepts come and go in cybersecurity, but attack surface management promises to have staying power. As it evolves into a critical component of threat and exposure management strategies, it's worth examining why attack surface management has grown to become a key category, and why it will continue to be a necessity for organizations worldwide.
What is Attack Surface Management?
Attack surfaces are rapidly expanding. The attack surface includes any IT asset connected to the internet – applications, IoT devices, Kubernetes clusters, cloud platforms – that threat actors could infiltrate and exploit to perpetuate an attack. A company's attack surface faces a barrage of daily attacks, and any external network vulnerabilities could open the door to a potential breach.
Attack surface management identifies all external assets, both known and unknown, with the intent of discovering vulnerabilities or exposures before threat actors do. It also prioritizes vulnerabilities based on risk so that remediation efforts can focus on the most critical exposures. By taking a continuous approach to attack surface management, organizations can address vulnerabilities quickly as new, more sophisticated threats emerge and attack surfaces expand, helping to better protect their critical assets.
What's Driving Attack Surface Management Adoption?
National Institute of Standards and Technology (NIST) recommended cataloging external assets as far back as 2014, so why has it taken until now for attack surface management to see more widespread adoption? Several recent developments and trends have made it more urgent than before.
Hybrid Work – Facilitating remote work makes companies more dependent on technology and less tethered to a single location, both of which lead to an expanded attack surface and the potential for increased exposures.
Cloud Computing – Rapid cloud adoption has also expanded the attack surface faster than many security and IT teams can keep pace with, often resulting in technical debt or insecure configurations.
Shadow IT – Employees now frequently use their own devices and services to handle company data without alerting the IT department or securing this "shadow IT" by following proper protocols.
Connected Devices – The proliferation of internet-connected devices, from smartphones to sensors, in business environments has created a new and growing corner of the attack surface at high risk due to the relative insecurity of many IoT devices.
Digital Transformation – Companies are digitizing as broadly, deeply, and quickly as possible to stay competitive, creating new layers of the attack surface while altering the layers already in place.
Development Expectations – The expectation to constantly be launching new features and products has influenced the speed at which technologies go-to-market. The pressure to meet these demands can lead to new lines of code being written hastily, without thorough security checks in place.Finding a way to innovate with confidence requires implementing robust security practices and integrating security into every stage of the development process.
The attack surface has become significantly more widespread and unwieldy as organizations grow their IT infrastructure while facing resource shortages. At the same time, their external-facing assets are susceptible to more threats than ever (a record-breaking 146 billion cyber threats were detected in 2022).
Attack surface management is an effective solution to key challenges overwhelming security teams of all sizes. In short order, however, it has evolved into something much bigger than that: the frontline of cybersecurity.
What is the Future of Attack Surface Management?
As organizations of all sizes and across industries become increasingly dependent on the digital world, the attack surface becomes both more challenging to secure and critical to protect.
NetSPI's Attack Surface Management solution combines cutting-edge technology with extensive offensive security expertise to provide the richest insight into the attack surface. NetSPI's team and tools empower security staff to protect an ever-expanding number of assets and address vulnerabilities with prioritized remediation actions. And by making the external attack surface as difficult to penetrate as possible, companies prevent more attacks before they even start, further improving the effectiveness of the security team.
Attack surface management is at the forefront of the cybersecurity conversation right now and this likely won't change anytime soon. Learn more about advancing your offensive security program by connecting directly with the NetSPI team.
Note: This expertly contributed article is written by Brianna McGovern. Brianna is NetSPI's Product Manager, Attack Surface Management and holds a degree in Industrial Engineering from Penn State University.
NetSPI is the global leader in offensive security, delivering the most comprehensive suite of penetration testing, attack surface management, and breach and attack simulation solutions. Through a combination of technology innovation and human ingenuity NetSPI helps organizations discover, prioritize, and remediate security vulnerabilities. Its global cybersecurity experts are committed to securing the world's most prominent organizations, including nine of the top 10 U.S. banks, four of the top five leading global cloud providers, four of the five largest healthcare companies, three FAANG companies, seven of the top 10 U.S. retailers & e-commerce companies, and many of the Fortune 500. NetSPI is headquartered in Minneapolis, MN, with offices across the U.S., Canada, the UK, and India.