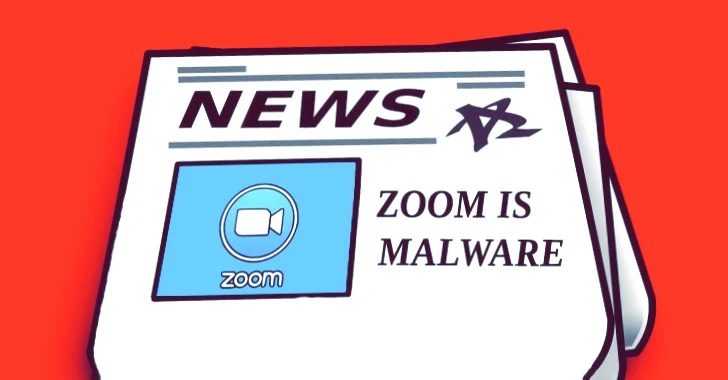 Over the past few weeks, the use of Zoom video conferencing software has exploded ever since it emerged the platform of choice to host everything from
cabinet meetings
to yoga classes amidst the ongoing coronavirus outbreak and work from home became the new normal.
The app has skyrocketed to
200 million daily users
from an average of 10 million in December — along with a 535 percent increase in daily traffic to its download page in the last month — but it's also seen a massive uptick in Zoom's problems, all of which stem from sloppy design practices and security implementations.
Zoom may never have designed its product beyond enterprise chat initially, but with the app now being used in a myriad number of ways and by regular consumers, the company's full scope of gaffes have come into sharp focus — something it was able to avoid all this time.
But if this public scrutiny can make it a more secure product, it can only be a good thing in the long run.
A Laundry List of Issues
Zoom's rapid sudden ascendance as a critical communications service has led to it drowning in a sea of privacy and security flaws.
But is Zoom a malware?
As the Guardian
reported
, some experts believe so. But no, Zoom is not malware. Rather, it's a piece of legitimate software that's, unfortunately, just full of security vulnerabilities and we're just now getting to know about it as the app was never scrutinized this thoroughly before —
Should You Use Zoom or Not?
To give credit where it's due, Zoom largely responded to these disclosures swiftly and transparently, and it has already patched a number of issues highlighted by the security community.
In addition, the company has announced a
90-day freeze
on releasing new features to "better identify, address, and fix issues proactively." It also aims to conduct a comprehensive review with third-party experts and release a transparency report that details information related to law enforcement requests for data, records, or content.
Ultimately, it all boils down to this: should you be continuing to use Zoom? It would be easy to look at all of these flaws and say that people should simply stay away from Zoom. But it's not that simple.
Interestingly, for the very first time, we are witnessing different opinions from experts in the cybersecurity community. Some say it's wrong to
criticize Zoom
at this critical phase of time when the software is helping people do their work remotely, while others believe it's best to abandon the platform for
other alternatives
.
However, some also took a neutral stance, concluding that choosing Zoom totally depends upon an individual's
threat model
.
The fact that Zoom has designed and implemented its own encryption is a major red flag, as custom schemes don't undergo the same scrutiny and peer review as the encryption standards we all use today are subjected to.
"The most prominent security issues with Zoom surround deliberate features designed to reduce friction in meetings, which also, by design, reduce privacy or security,"
Citizen Lab
wrote in its report.
The most important takeaway for regular users is simply to think carefully about their security and privacy needs for each call they make. Zoom's security is likely sufficient if it's just for casual conversations or to hold social events and organize lectures.
For everything else that requires sharing sensitive information, there are more secure options like self-hosted Jitsi, Signal and Wire.
Citizen Lab, which has identified a severe security issue with Zoom's Waiting Room feature, has encouraged users to use the password feature for a "higher level of confidentiality than waiting rooms."
So if you are worried about being Zoombombed,
set a meeting password
, and lock a meeting once everyone who needs to join has joined. For more tips on how to make Zoom calls secure, you can read EFF's
handy guide here
.