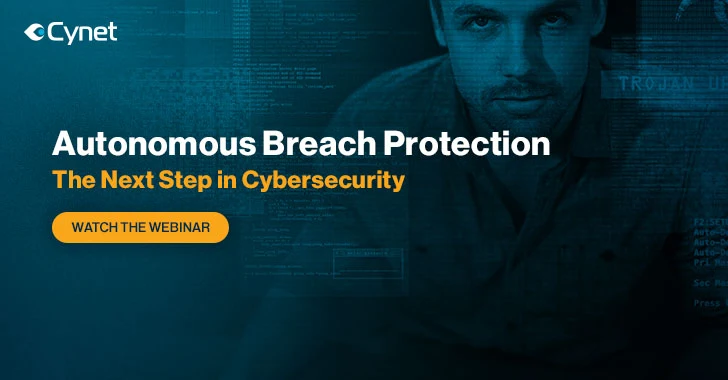 Organizations today struggle with multi-product security stacks, that are expensive to purchase and maintain and also require a highly skilled security team to manually integrate and operate.
The current Coronavirus crisis that has imposed a strict quarantine on organizations and security teams highlights the inherent weakness in relying on manual operation.
This gives rise to a new security paradigm - Autonomous Breach Protection, a technology that delivers a full protection cycle from cyber threats and enables any organization to be secure, regardless of its security team is on-site or working remotely.
(Watch a webinar here to learn
how Autonomous Breach Protection works
)
A brief view of the cybersecurity industry evolution across the last decade makes it easy to understand what caused this situation. A sharp increase of advanced cyber threats was answered by multiple point products, each addressing a specific type of attack.
These threats have become commoditized, so did the need to protect against them. While on the tactical level it made sense for organizations to invest in these solutions, the ongoing operation of more than 20 products - as is the case in most Security Operation Centers – is not a sustainable strategy.
The new insight that has gained an increasing mind share within the security industry is rebuilding the organization's security on a single platform, that on top of unifying all the required engines to prevent and detect the wide range of attacks on endpoints, network, and users, would also have the ability to automate the entire security operation, delivering full protection without the need of human intervention. The name of that approach is Autonomous Breach Protection.
Diving deeper into the term, we can characterize an Autonomous Breach Protection solution as a technology that fulfills the following conditions:
Visibility – has the ability to continuously monitor every endpoint, network, and user activity, drilling down to process execution, file interaction, login activities, and internal/external communication.
Context – has the ability to conduct real-time determination on each process execution, network traffic, and user login, whether it introduces any type of cyber risk.
Action – has the ability to enforce a precise response action with respect to the disclosed risk.
All three pillars are essential. The
Visibility
pillar ensures that there is no need for other products in place and that the platform ensures protection across the entire environment – users, networks, and endpoints.
The
Context
pillar ensures precision in the detection and the active blocking of threats. As attackers today are leveraging legitimate software and IT admin tools for malicious purposes, it is only the context that is able to distinguish, for example, between legitimate YouTube watching and using YouTube as a disguise for data exfiltration.
The most revolutionary is the Action pillar, as it introduces new capabilities that are not part of today's core security capabilities.
Action
, refers to all the investigation and derived remediation activities that follow an initial attack detection.
Security technology that is capable of providing these three pillars autonomously will indeed have the potential of commoditizing breach protection and radically increase the security level of organizations globally.
Register to the
Autonomous Breach Protection - The Next Step in Cybersecurity webinar
to learn more.