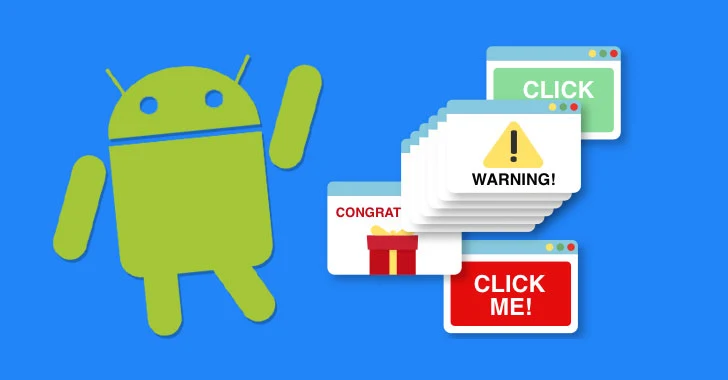 Google has banned nearly
600 Android apps
from the Play Store for bombarding users with disruptive ads and violating its advertising guidelines.
The company categorizes disruptive ads as "ads that are displayed to users in unexpected ways, including impairing or interfering with the usability of device functions," such as a full-screen ad served when attempting to make a phone call.
Although Google didn't name the specific apps in question, many of the apps — which had been installed more than 4.5 billion times — primarily targeted English-speaking users and were mainly from developers based in China, Hong Kong, Singapore, and India, according to
Buzzfeed
News.
Highlighting that malicious developers are getting "more savvy in deploying and masking disruptive ads," the company said it has developed new counter mechanisms to detect such behavior.
Trouble in Google Play Store
This is not the first time adware apps have been removed from the Google Play Store. Back in 2018,
Cheetah Mobile was accused
of turning smartphones into stealthy click farms to engage in ad fraud, leading Google to ban a bunch of its apps from the Play Store.
Then last year, it banned app developer
Do Global
and
CooTek
from the Play Store and its ad platforms for similar ad policy violations.
Google has a strict policy with regards to
adware and disruptive ads
in general. "We don't allow apps that contain deceptive or disruptive ads. Ads must only be displayed within the app serving them. We consider ads served in your app as part of your app. The ads shown in your app must be compliant with all our policies."
The internet giant has also been leveraging
Google Play Protect
as a means to secure devices from potentially harmful applications by combining a mix of on-device protections and a cloud-based machine learning infrastructure to routinely scan apps, detect malicious apps faster and at a larger scale without any human supervision.
But the app storefront has come under criticism in recent months for its failure to rein in malware-laced apps, which have been installed by millions of users without realizing their insidious nature.
Adware, while less severe than other targeted campaigns, have been pervasive, pointing to growing challenges with the app screening process, what with the defenses coming down in the face of such sophisticated adware attacks.
Although Google Play Protect has "detected and removed malicious developers faster" — over
790,000 policy-violating app
submissions were blocked before they were even published to the Play Store in 2019 alone — it seems powerless against what appears to be a steady pattern of potentially harmful apps bypassing its security checkpoint, highlighting the scope of the problem.
In response, Google also forged an "
App Defense Alliance
" in partnership with cybersecurity firms ESET, Lookout, and Zimperium, an initiative that aims to reduce the risk of app-based malware, identify new threats, and protect smartphone users from bad actors leveraging the platform for their gain.
To safeguard yourself, the same rules of security hygiene apply: stick to the Play Store for downloading apps and avoid sideloading from other sources. More importantly, scrutinize the reviews, developer details, and the list of requested permissions before installing any app.