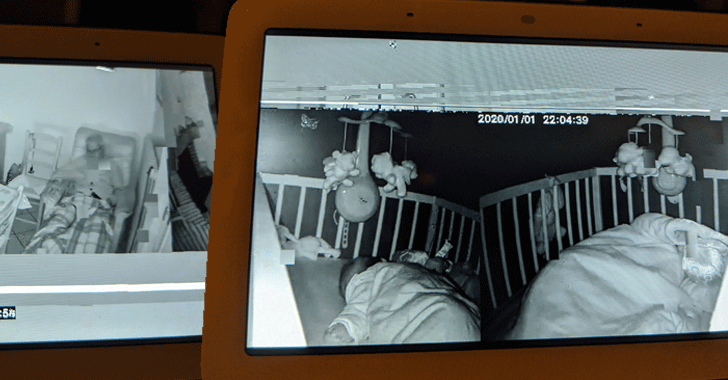 Internet-connected devices have been one of the most remarkable developments that have happened to humankind in the last decade. Although this development is a good thing, it also stipulates a high security and privacy risk to personal information.
In one such recent privacy mishap, smart IP cameras manufactured by Chinese smartphone maker Xiaomi found mistakenly sharing surveillance footage of Xiaomi users with other random users without any permission.
The issue appears to affect Xiaomi IP cameras only when streamed through connected Google's Nest Hub, which came into light when a
Reddit user
claimed that his Google Nest Hub is apparently pulling random feeds from other users instead of his own Xiaomi Mijia cameras.
The Reddit user also shared some photos showing other people's homes, an older adult sleeping on a chair, and a baby sleeping in its crib that appeared on his Nest Hub screen.
It appears the issue doesn't reside in Google products; instead, it could be a bug in the way Xiaomi implemented the connection between its smart cameras and Nest Hub.
In a statement provided to
Android Police
, Google said it is aware of the issue and is in contact with Xiaomi to fix the problem, however, Xiaomi hasn't yet responded.
As a precaution, Google has also temporarily disabled Xiaomi devices' access to its Nest Hub and Assistant applications.
Though the bug doesn't appear to affect all Xiaomi cameras integrated with Google Nest Hub, users are still recommended to unlink their cameras from Google Nest Hub until a patch arrives.