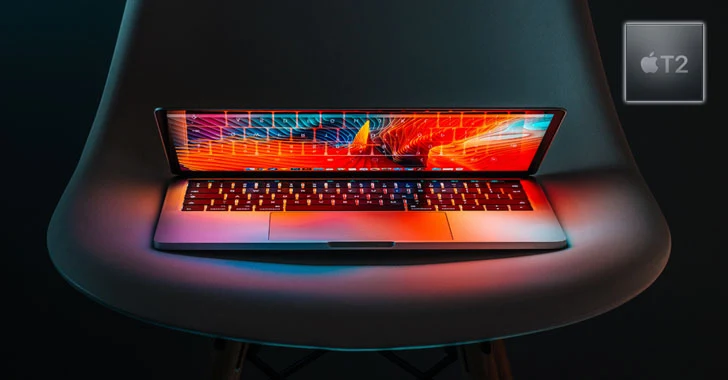 Apple introduces a new privacy feature for all new MacBooks that "at some extent" will prevent hackers and malicious applications from eavesdropping on your conversations.
Apple's custom T2 security chip in the latest MacBooks includes a new hardware feature that physically disconnects the MacBook's built-in microphone whenever the user closes the lid, the company revealed yesterday at its event at the Brooklyn Academy of Music in New York.
Though the new T2 chip is already present in the 2018 MacBook Pro models launched earlier this year, this new feature got unveiled when Apple launched the new Retina MacBook Air and published a full security guide for T2 Chip yesterday.
"This disconnect is implemented in hardware alone, and therefore prevents any software, even with root or kernel privileges in macOS, and even the software on the T2 chip, from engaging the microphone when the lid is closed," Apple explained in the guide [PDF].
The tech giant further added that "the camera is not disconnected in hardware because its field of view is completely obstructed with the lid closed."
Is It Helpful? Not Much
This feature is excellent as it makes impossible for malware to access your built-in microphone when the lid is closed, but
honestly, it doesn't help
when you are most vulnerable, i.e. while working.
Mac users will be still prone to malware, like the infamous
FruitFly malware
, that can secretly turn on your
MacBook camera and microphone
to record video and audio when your laptop lid is not closed.
In my opinion, such physical hardware disconnect feature would be more helpful if manufacturers could offer a manual switch using which users can turn on or off their device's microphone or camera, whenever required.
More About Apple T2 Security Chip
Anyway, besides this, Apple's T2 chip also offers other security features that are impressive like including the Secure Enclave coprocessor that protects your MacBook's encryption keys, fingerprint data, and secure boot features.
Along with the security and convenience of Touch ID, MacBooks with the T2 chip provide "a level of privacy and security protections never before seen on Mac," according to Apple.
The T2 chip offers some non-security features as well, like an image signal processor that enables enhanced tone mapping, controls the ambient sensor, the system management controller (SMC), white balancing to the FaceTime HD camera, Apple video encoder, audio controller, and enables "Hey Siri."