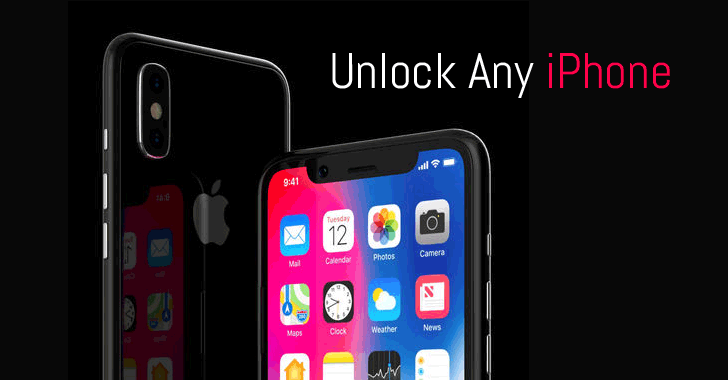 Remember the infamous encryption fight between Apple and the FBI for
unlocking an iPhone
belonging to a terrorist behind the San Bernardino mass shooting that took place two years ago?
After Apple refused to help the feds access data on the locked iPhone, the FBI eventually paid over a million dollar to a third-party company for unlocking the shooter's iPhone 5c.
Now, it appears that the federal agency will not have to fight Apple over unlocking iPhones since the Israeli mobile forensics firm
Cellebrite
has reportedly figured out a way to unlock almost any iPhone in the market, including the latest iPhone X.
Cellebrite
, a major security contractor to the United States law enforcement agencies, claims to have a new hacking tool for unlocking pretty much every iPhone running iOS 11 and older versions, Forbes reports.
In its own literature [
PDF
] "Advanced Unlocking and Extraction Services," Cellebrite says its services can break the security of "Apple iOS devices and operating systems, including iPhone, iPad, iPad mini, iPad Pro and iPod touch, running iOS 5 to iOS 11."
Citing anonymous sources, the publication
reported
that Cellebrite could also unlock the iPhone 8, and since the security across Apple's newest iPhone devices worked in much the same way, the company can break the security of the iPhone X as well.
Besides Apple's devices, Cellebrite can also break into Google Android-powered smartphones from Samsung (Galaxy and Note series), Alcatel, Google Nexus, HTC, Huawei, LG, Motorola, ZTE and many more.
"Cellebrite Advanced Unlocking Services is the industry's only solution for overcoming many types of complex locks on market-leading devices," Cellebrite literature explains.
"This can determine or disable the PIN, pattern, password screen locks or passcodes on the latest Apple iOS and Google Android devices."
Last November, the Department of Homeland Security reportedly managed to get into an iPhone X owned by a suspect in an arms trafficking case, probably with the help of a Cellebrite-trained specialist.
However, a warrant discovered by Forbes does not mention the method or technology used by law enforcement to hack into the iPhone X.
Founded in 1999, Cellebrite provides digital forensics tools and software for mobile phones to its customers, which also includes the US government.
One of its main products is the Universal Forensic Extraction Device (UFED) that claims to help investigators extract all data and passwords from mobile phones.
While the Cellebrite's iPhone hacking tool has the potential to affect hundreds of millions of Apple users, Apple also rolls out software updates and patches on a regular basis.
So users are advised to keep their devices up-to-date, as its hard to say if the company's hacks work on the latest updates of iOS 11.
Neither Cellebrite nor Apple immediately commented on the latest report.