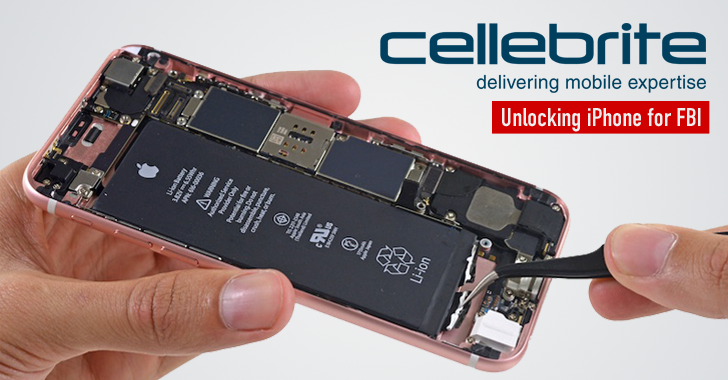 Meet the security company that is helping Federal Bureau of Investigation (FBI) in unlocking San Bernardino shooters' iPhone:
The Israeli mobile forensics firm Cellebrite.
Yes, Cellebrite – the provider of mobile forensic software from Israel – is helping the FBI in its attempt to
unlock iPhone 5C
that belonged to San Bernardino shooter, Syed Rizwan Farook, the Israeli YNetNews
reported
on Wednesday.
The company's
website
claims that its service allows investigators to unlock Apple devices running iOS 8.x "
in a forensically sound manner and without any hardware intervention or risk of device wipe.
"
If Cellebrite succeeds in unlocking Farook's iPhone, the FBI will no longer need Apple to
create a backdoored version
of its iOS operating system that could let it access data on Farook's locked iPhone 5C.
Apple is engaged in a
legal encryption battle
with the US Department of Justice (DoJ) over a court order that forces the company to write new software, which could disable passcode protection on Farook's iPhone 5C.
However, Apple is evident on its part, saying that the FBI wants the company to create effectively the "
software equivalent of cancer
" that would likely open up all iPhones to malicious hackers.
FBI Committed $15,278 "action obligation" with Cellebrite
The revelation comes just two days after the DoJ suspended the proceedings at least until next month. The FBI told a federal judge Monday that it need some time to test a possible
method for unlocking the shooter's iPhone
for which they have hired an "outside party".
According to public records, the same day the
Feds committed to a $15,278
"
action obligation
" – the lowest amount the government has agreed to pay – with Cellebrite.
Many details of the contract are not yet available, and neither the FBI nor Cellebrite has officially commented on their contract publicly.
Watch Video: Here's What Cellebrite Can Do
Founded in 1999, Cellebrite provides digital forensics tools and software for mobile phones. One of its main products is the Universal Forensic Extraction Device (
UFED
) that claims to help investigators extract all data and passwords from mobile phones.
For the company's hand on iOS devices, you can watch the 2015 YouTube video (above), demonstrating one of Cellebrite's products that unlocked the device in several hours.
Now the question is:
If the FBI found its iPhone backdoor that has the potential to affect hundreds of millions of Apple users…
Will the FBI report the flaw to Apple or keep it to itself? Let us know in the comments below.