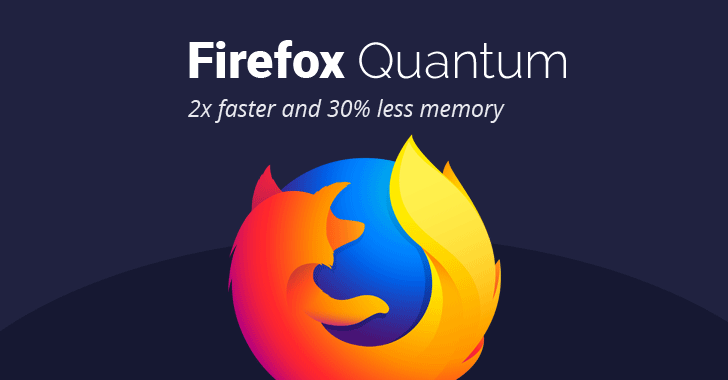 It is time to give Firefox another chance.
The Mozilla Foundation today announced the release of its much awaited
Firefox 57
, aka Quantum web browser for Windows, Mac, and Linux, which claims to defeat Google's Chrome.
It is fast. Really fast. Firefox 57 is based on an entirely revamped design and overhauled core that includes a brand new next-generation CSS engine written in Mozilla's Rust programming language, called Stylo.
Firefox 57 "Quantum" is the first web browser to utilize the power of
multicore processors
and offers
2x times faster
browsing experience while consuming 30 percent less memory than Google Chrome.
Besides fast performance, Firefox Quantum, which Mozilla calls "by far the biggest update since Firefox 1.0 in 2004," also brings massive performance improvements with tab prioritization, and significant visual changes with a completely redesigned user interface (UI), called
Photon
.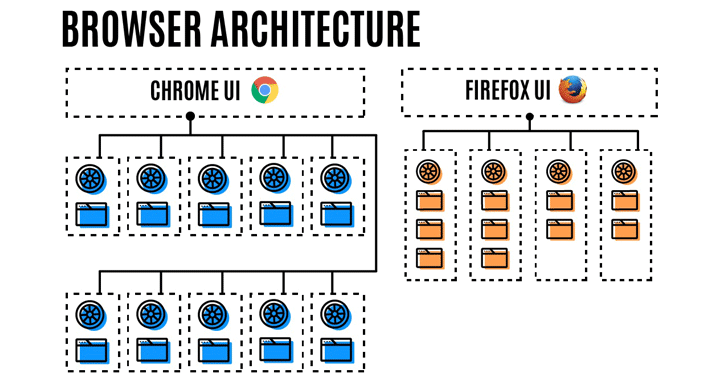 This new version also adds in support for AMD VP9 hardware video decoding during playback in an attempt to reduce power consumption, and thus preventing your systems from running out of battery.
Firefox 57 also includes built-in screenshot functionality, improved tracker blocking and support for WebVR to enable websites to take full advantage of VR headsets.
Firefox has plans to speed things even further by leveraging modern GPUs in the near future.
Firefox Quantum for the desktop version is available for
download now
on Firefox's official website, and all existing Firefox users should be able to upgrade to the new version automatically.
However, the Android version of Firefox 57 is rolling out on Google Play in coming days, and its iOS version should eventually arrive on Apple's official App Store.