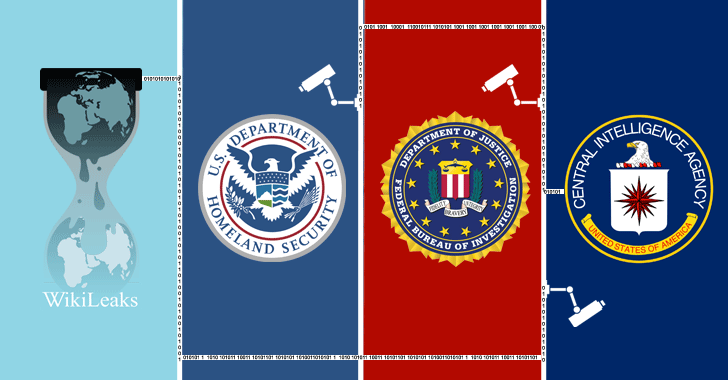 WikiLeaks has just
published
another Vault 7 leak, revealing how the CIA spies on their intelligence partners around the world, including FBI, DHS and the NSA, to covertly collect data from their systems.
The CIA offers a biometric collection system—with predefined hardware, operating system, and software—to its intelligence liaison partners around the world that helps them voluntary share collected biometric data on their systems with each other.
But since no agency share all of its collected biometric data with others, the
Office of Technical Services
(OTS) within CIA developed a tool to secretly exfiltrate data collections from their systems.
Dubbed
ExpressLane
, the newly revealed CIA project details about the spying software that the CIA agents manually installs as part of a routine upgrade to the Biometric system.
The leaked CIA documents reveal that the OTS officers, who maintain biometric collection systems installed at liaison services, visit their premises and secretly install ExpressLane Trojan while displaying an "upgrade Installation screen with a progress bar that appears to be upgrading the biometric software."
"It will overtly appear to be just another part of this system. It's called: MOBSLangSvc.exe and is stored in \Windows\System32," leaked CIA documents read.
"Covertly it will collect the data files of interest from the liaison system and store them encrypted in the covert partition on a specially watermarked thumb drive when it is inserted into the system."
ExpressLane includes two components:
Create Partition — This utility allows agents to create a covert partition on the target system where the collected information (in compressed and encrypted form) will be stored.

Exit Ramp — This utility lets the agents steal the collected data stored in the hidden partition using a thumb drive when they revisit.

The latest version ExpressLane 3.1.1 by default removes itself after six months of the installation in an attempt to erase its footprints, though the OTA officers can change this date.
The biometric software system that CIA offers is based on a product from Cross Match, a US company specialized in biometric software for law enforcement and the intelligence community, which was also used to "identify Osama bin Laden during the assassination operation in Pakistan."
Previous Vault 7 CIA Leaks
Last week, WikiLeaks published another CIA project, dubbed
CouchPotato
, which revealed the CIA's ability to spy on video streams remotely in real-time.
Since March, WikiLeaks has published 21 batches of "
Vault 7
" series, which includes the latest and last week leaks, along with the following batches: