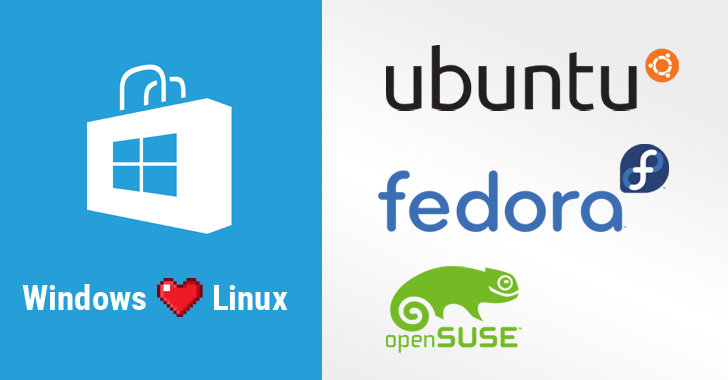 Microsoft has been expressing its love for Linux and Open Source for almost three years now, and this love is embracing as time passes.
Just last year, Microsoft made headlines by building support for the
Bash shell and Ubuntu Linux binaries
into Windows 10, allowing users to run limited instances of Linux directly on top of the OS without installing any virtual machine, as well as developers to run command-line tools while building apps.
Now, Microsoft has announced at its Build developer conference in Seattle that three different flavors of the free Linux operating system are coming to the company's app store, so its users can run Windows and Linux apps side-by-side.
Yes, it's no joke. Three versions of Linux distributions –
Ubuntu, Fedora, and SUSE
– are coming to the Windows Store.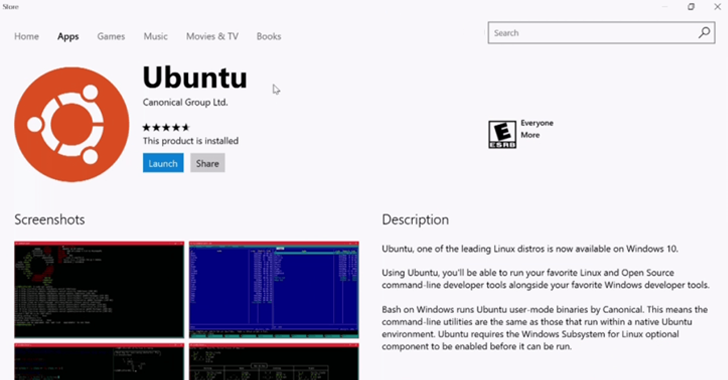 Now, you'll soon be able to install these Linux operating systems on your Windows device just like any other app.
While Ubuntu is already available on the Windows Store for anyone to download, Fedora and SUSE are coming soon.
This latest move by Microsoft follows its commitment to the open source community. In 2013, the company launched Visual Studio 2013. A year later, it open-sourced .NET, and in 2015, it open sourced the Visual Studio Code Editor, as well.
Just last year, the company brought
Ubuntu on Windows 10
, worked with FreeBSD to develop a Virtual Machine
image for its Azure cloud
, chose
Ubuntu as the OS
for its Cloud-based Big Data services, and even
joined the Linux Foundation
as a Platinum member – the highest level of membership, which costs $500,000 annually.
Adding Ubuntu, Suse, and Fedora to the Windows Store is also a way to make it easier for developers who love using Linux software to let them install the Linux version of their choice on their Windows 10 machine.
What do you think about Ubuntu, Fedora, and SUSE coming to Windows Store? Let me know in the comments below.