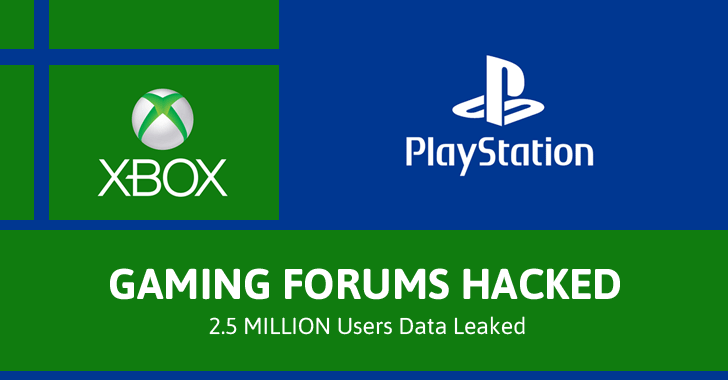 Do you own an account on one of the two hugely popular PlayStation and Xbox gaming forums?
Your details may have been exposed, as it has been revealed that the two popular video gaming forums, "XBOX360 ISO" and "PSP ISO," has been hacked, exposing email addresses, account passwords and IP addresses of 2.5 Million gamers globally.
The attackers hacked and breached both "XBOX360 ISO" and "PSP ISO" forums in September 2015, but the details of this massive hack just emerge, reports
The Sun
.
Mostly gamers who look for free versions of popular games are members of these two gaming forums, which provide download links for gaming ISO files – digital copies of online video games lifted from physical game disks – to the owners of Microsoft's Xbox 360 and Sony's Playstation Portable.
Visiting such forum websites and downloading games through the provided links often involve an illegal breach of copyright.
So, if you are one of those gamers using both forum or one of these forums, you are being advised to review your account and change the password for all of your accounts immediately.
Although the hackers behind the attacks are still unknown, it is believed that they dumped the stolen data once they've made enough money by selling the leaked information within private dark web trading sites.
Here's What Gamers Can Do:
Like I always advise, change your passwords for your forum accounts as well as other online accounts immediately, especially if you use the same password for multiple websites.
The reason behind the data breach took so long to emerged is 'Password Reuse.' Your habit of reusing your same email/password combination across multiple services gives hackers opportunity to use the same credentials gathered from one breach to break into your other accounts.
So stop reusing passwords across multiple sites. If it's difficult for you to remember and create complex passwords for different services, you can make use of a good password manager.
We have listed some
best password managers
that could help you understand the importance of password manager and choose one according to your requirement.