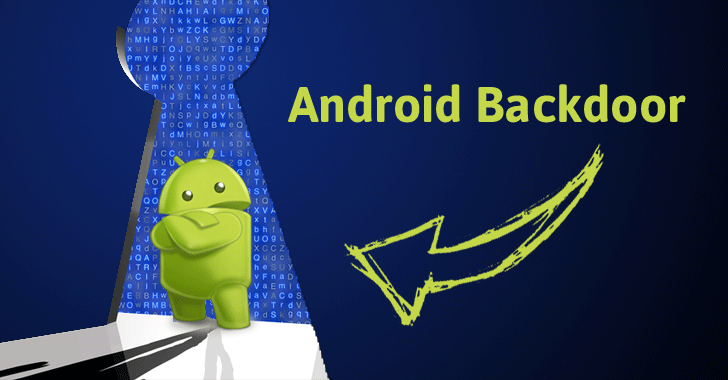 Here's some bad news for Android users again.
Certain low-cost Android smartphones and tablets are shipped with malicious firmware, which covertly gathers data about the infected devices, displays advertisements on top of running applications and downloads unwanted APK files on the victim's devices.
Security researchers from Russian antivirus vendor Dr.Web have
discovered
two types of downloader Trojans that have been incorporated in the firmware of a large number of popular Android devices operating on the MediaTek platform, which are mostly marketed in Russia.
The Trojans, detected as
Android.DownLoader.473.origin
and
Android.Sprovider.7
, are capable of collecting data about the infected devices, contacting their command-and-control servers, automatically updating themselves, covertly downloading and installing other apps based on the instructions it receives from their server, and running each time the device is restarted or turned on.
The list of Android device models that are affected by the malicious firmware includes:
Lenovo A319, Lenovo A6000, MegaFon Login 4 LTE, Bravis NB85, Bravis NB105, Irbis TZ85, Irbis TX97, Irbis TZ43, Irbis tz56, Pixus Touch 7.85 3G, SUPRA M72KG, SUPRA M729G, SUPRA V2N10, Itell K3300, Digma Plane 9.7 3G, General Satellite GS700, Nomi C07000, Optima 10.1 3G TT1040MG, Marshal ME-711, 7 MID, Explay Imperium 8, Perfeo 9032_3G, Prestigio MultiPad Wize 3021 3G, Prestigio MultiPad PMT5001 3G, Ritmix RMD-1121, Oysters T72HM 3G, Irbis tz70, and Jeka JK103.
"It is known that cybercriminals generate their income by increasing application download statistics and by distributing advertising software," the researchers pointed out. "Therefore, [both Trojans] were incorporated into Android firmware because dishonest outsourcers who took part in creation of Android system images decided to make money on users."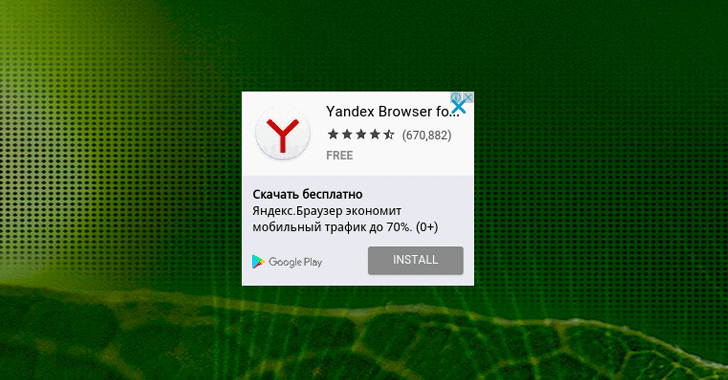 Android.Sprovider.7 Trojan was discovered in the firmware of Lenovo A319 and Lenovo A6000 smartphones. The Trojan is capable of doing a lot of things including:
Download, install and run APK files.
Open the specified link in a browser.
Make phone calls to certain numbers by using a standard system application.
Run a standard system phone application in which a specified number is already dialed.
Show advertisement on top of all apps.
Also, display advertisements in the status bar.
Create a shortcut on the home screen.
Update a major malicious module.
On the other hand, Android.DownLoader.473.origin found in the remaining devices, which downloads and installs other malware programs and unwanted apps, including an advertising program called H5GameCenter.
H5GameCenter app displays a small box image on top of all running applications, and there is no option to disable it. Even if the infected users remove this app, the firmware Trojan reinstalls the app.
Last month, security researchers from Kryptowire discovered
hidden backdoor in the firmware
of many budget Android smartphones sold in the US, which also covertly gathers data on phone owners and sends it to a Chinese server without users knowledge.
The backdoored firmware software was developed by China-based company Shanghai AdUps Technology, which claims that its software runs updates for more than 700 Million devices worldwide.
In separate research last month, security rating firm BitSight discovered a
flaw in the Ragentek firmware
used by certain low-cost Android devices that allowed attackers to remotely execute malicious code with root privileges, turning over full control of the devices to hackers.