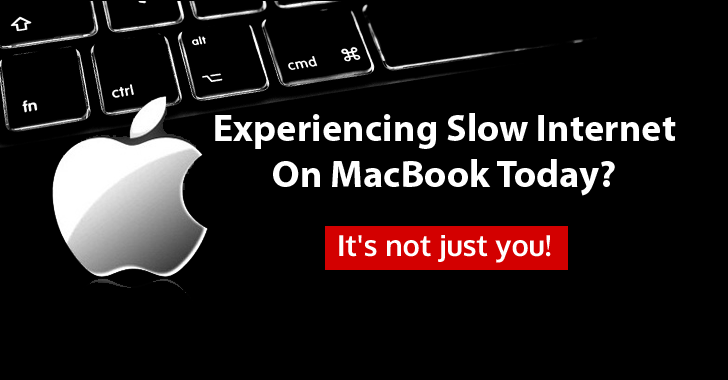 Are you experiencing slow Internet speed on your MacBook today? — It's not just you!
Here's Why:
Following in
Microsoft's footsteps
, Apple has started "
pre-downloading
" the latest version of its desktop operating system, macOS 10.12 Sierra, in the background, if you are still running OS X El Capitan.
If you have automatic downloads enabled on your Mac, a large file of around 5GB will mysteriously be downloaded to your computer in the background, using your Internet bandwidth for unrequested files.
Apple justifies this move by saying that the automatic download would make it easier for users to get the newest operating system, encouraging them to update their Macs.
The good news, however, is that the update will not install automatically without your permission.
Once downloaded automatically in the background, users who are running
OS X El Capitan version 10.11.5 or later
will receive a notification that says macOS Sierra is ready to be installed.
All you need to do is just click the Install button to get started with the update.
Thankfully, the automatic update feature is smart enough that it will only be downloaded on Mac computers that have an adequate amount of storage space and meet the specs for macOS Sierra.
So the Sierra installer will be deleted if the host Mac computer starts running low on storage.
"Apple is also being smart about the download. If your computer is low on space, macOS Sierra will not download," The Loop reports. "In addition, if it has downloaded and your computer starts to get low on space, the download will be automatically deleted."
Microsoft has been doing the same thing to its Windows 7 and 8 users by
aggressively pushing Windows 10
installation since its launch, which caused a
massive outcry
.
How to Stop MacOS Sierra Automatic Download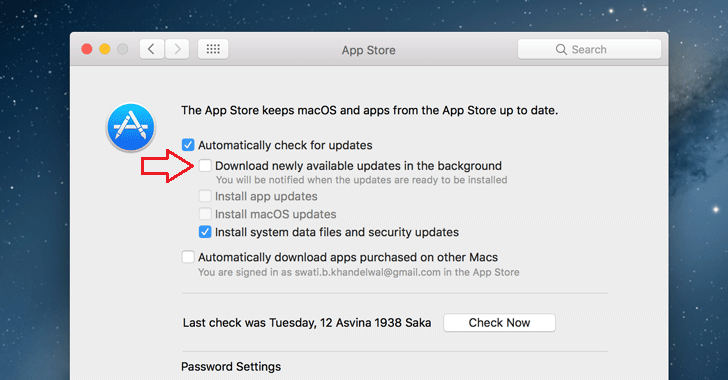 However, the automatic update is still a bit annoying if you have no intention to update your Mac anytime soon.
If you're not ready to upgrade to the latest macOS or want to download it later, you can simply delete the Sierra installer manually to keep from being prompted to do the install.
To delete the Sierra installer, go to
Finder → Applications
and then look for an application called '
Install macOS Sierra
' and move the application to Trash, and Empty the Trash for leaving no trace of the Sierra.
Your Mac could prompt you for your Mac login password to complete the above action.
But if you don't want a bulky 5GB update to be downloaded to your computer for first before you kick off the installation, you can disable automatic downloads from the App Store to avoid the unwanted download.
To disable the feature, you can head on to
System Preferences → App Store → Automatically check for updates
and then uncheck
"Download newly available updates in the background."
That's it. You are done!
Now your computer will not automatically download macOS Sierra and will not prompt you to install them. You can opt back into automatic downloads in the future.