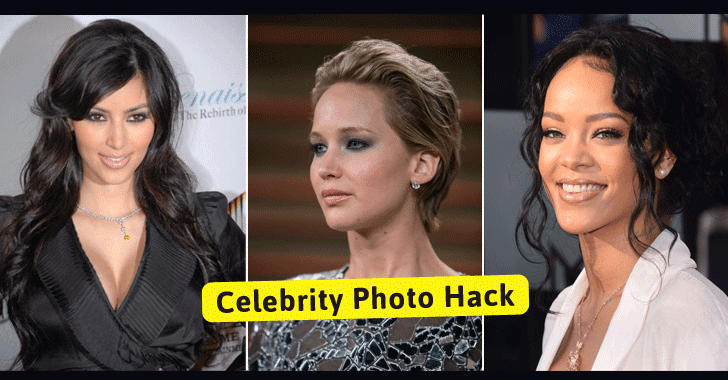 The hacker who stole photographs of female celebrities two years ago in a massive data breach — famous as "
The Fappening
" or "Celebgate" scandal — has finally been sentenced to 18 months in federal prison, authorities said on Thursday.
36-year-old Lancaster, Pennsylvania man
Ryan Collins was arrested
in March and charged with hacking into
"at least 50 iCloud accounts and 72 Gmail accounts,"
most of which owned by Hollywood stars, including Jennifer Lawrence, Kim Kardashian, and Kate Upton.
Now, a judge in Harrisburg, Pennsylvania, on Wednesday
sentenced
Collins to 18 months in federal prison after violating the Computer Fraud and Abuse Act.
Here's How Collins Stole Celebrities' Photos
Federal prosecutors said Collins ran
phishing scheme
between November 2012 and September 2014 and hijacked more than 100 people using fake emails disguised as official notifications from Google and Apple, asking victims for their account credentials.
"When the victims responded, Collins then had access to the victims' e-mail accounts. After illegally accessing the e-mail accounts, Collins obtained personal information including photographs and videos," the Justice Department said in a statement.
"In some instances, Collins would use a software program to download the entire contents of the victims' Apple iCloud backups. In addition, Collins ran a modeling scam in which he tricked his victims into sending him photographs."
Many of the compromised accounts belonged to
famous female celebrities
including Jennifer Lawrence, Kim Kardashian, Kate Upton, Kirsten Dunst, Aubrey Plaza, Rihanna, Avril Lavigne and Gabrielle Union.
Another suspect,
Edward Majerczyk
, 28-years-old of Illinois, pleaded guilty in July and charged with hacking 300 Gmail and
iCloud accounts
. However, authorities have yet to identify the uploader or 'leaker' of the photographs stolen by Collins and Majerczyk.
According to officials, Collins and Majerczyk hacked over 600 victims by their social engineering tricks.
Collins faced a maximum of five years in prison, but as part of his plea deal, prosecutors proposed a lighter sentence of only 18 months.