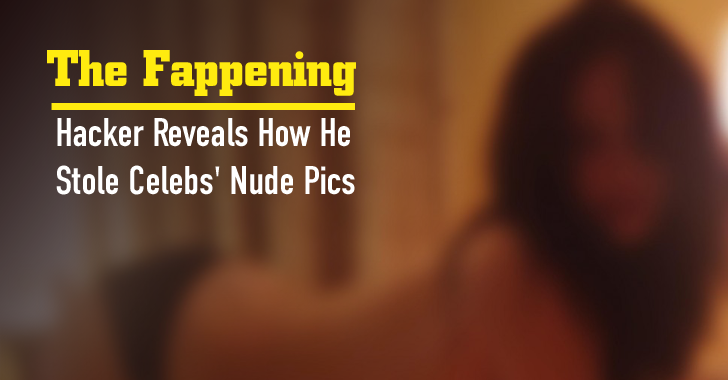 Almost one and a half years ago after the massive leakage of celebrities' photographs — famous as "
The Fappening
" or "Celebgate" scandal — a man had been charged with the Computer Fraud and Abuse Act, facing up to 5 years in prison as a result.
The US Department of Justice (DOJ)
announced
on Tuesday that it charged Ryan Collins, 36, of Pennsylvania for illegally accessing the Gmail and iCloud accounts of various celebrities, including
Jennifer Lawrence
and
Kim Kardashian
, and leaked their photos onto 4chan.
Social Engineering Helped Hacker Stole Celebs' Pics
Collins was trapped by the Federal Bureau of Investigation (FBI) and in the process of the trial, the hacker revealed that…
The Fappening did not
involve Apple's iCloud services
being compromised through password cracking or brute-forcing, but rather it was the result of simple
Social Engineering
, in the form of Phishing Attacks.
Yes, The Fappening scandal was the result of Social Engineering tricks, while we believed that Apple's iCloud services had targeted under brute-force password hacking attacks.
At the time when the celebrities' images were circulating online, Apple denied that its
iCloud service was hacked
and claimed that the hacks were more likely to be a phishing scam. So this was actually the case.
Collins was engaged in Phishing schemes between November 2012 and September 2014, when he hijacked more than 100 celebs' accounts using fake emails disguised as official notifications from Google and Apple, asking victims for their usernames and passwords.
Once done, Collins then used this information to access 50 iCloud accounts and 72 Gmail accounts, most of which belonged to female celebs, and illegally download the contents of their iCloud backups and look for more data, including photos of celebrities.
Collins admitted only to hacking celebrities accounts, but not to uploading their naked photos online.
However this does not mean Collins did not leak those photographs, but the hacker negotiated a lighter guilty plea, allowing United States authorities to close the investigation faster.
Collins has not been sentenced yet but faces a maximum sentence of 5 years in prison for his crime, along with fines of up to $250,000. However, according to a plea agreement, the prosecution will recommend the judge an 18-month prison sentence.