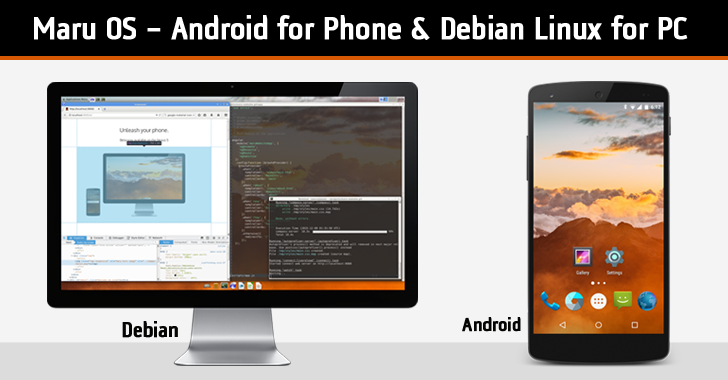 Good News for Linux Techno Freaks! Do you usually mess with your Android smartphone by trying out the continual ins and outs of various apps and custom ROMs?
Then this news would be a perfect pick for you!
What If, you can effectively carry a Linux computer in your pocket?
Hereby introducing a new Android-based Operating system named "Maru OS" that combine the mobility of a smartphone as well as the power of a desktop on a single device.
Maru OS allows you to turn your smartphone into a desktop when plugging it with an HDMI cable.
Maru custom ROM includes two operating systems:
Android 5.1 Lollipop for mobile phones
Debian-Linux for desktop monitor
When you connect your phone (with Maru OS installed on it) via HDMI to a monitor, it will load Debian Linux automatically on your desktop screen in less than 5 seconds.
"Your phone runs independently of your desktop so you can take a call and work on your big screen at the same time,"

Maru OS official website

explains

.
Maru is shipped with Zero Bloatware (no pre-installed apps), which facilitates lots of free space for all your apps and your phone runs fast.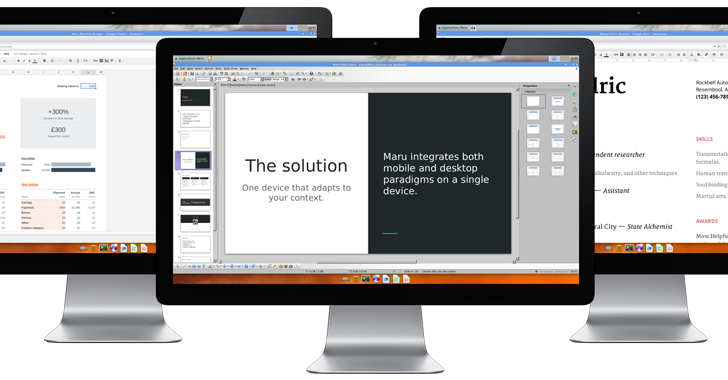 Advantages of Maru OS
Dual OS in phone
Multi-Tasking
Lightweight Distro Packages
Zero Bloatware, except Google Play
Run a web server from your pocket
You can set up a portable development environment
And the Best One:
If by chance… your phone get disconnected from your screen, Maru OS will preserve your desktop state in the background, helping you pick up right where you left off.
"Your hardware's capabilities are shared across your mobile device and desktop, so you don't have to context-switch around so much," reads the website.
This latest OS is still in beta stage and currently available only in Nexus 5 devices. We hope this limitation might disappear later on.