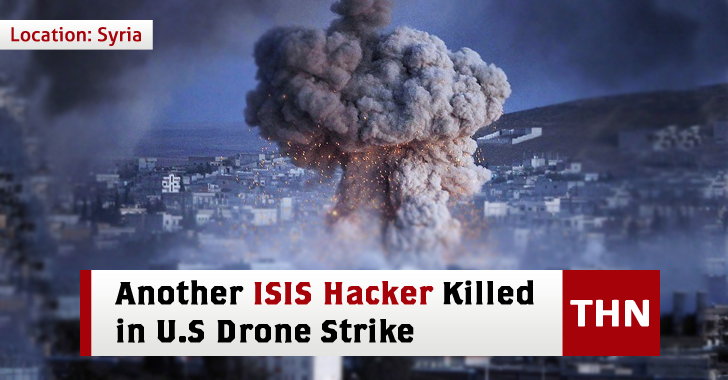 A British-educated businessman who later joined
Islamic State (ISIS)
militant group in Syria has been killed in a US drone strike.
Siful Haque Sujan, a Bangladesh-born man, was killed on 10 December 2015 by a US drone strike near Raqqa, Syria.
Sujan has been described as one of the ISIS's top computer hackers who also coordinated anti-surveillance technology and weapons development by a senior United States Army official.
A statement issued by Army Col.
Steve Warren
, a spokesman from Combined Joint Task Force Operation Inherent Resolve, via CENTCOM (United States Central Command)
reads
:
"Sujan was an external operations planner and a United Kingdom-educated computer systems engineer. Sujan supported ISIS hacking efforts, anti-surveillance technology and weapons development. Now that he is dead, ISIL has lost a key link between networks."
The 31-year-old man not just suspected of running a global money-laundering ring for ISIS from his former base in Britain, but also believed to have paid for a 15-year-old British girl to travel to become a jihadi bride, The Mail reported.
Sujan came to the UK as a student in 2003, where he studied computer system engineering at the University of Glamorgan.
After finishing his studies, Sujan settled in Cardiff and brought his wife Shayma Akter, 28, in 2005. Then in 2006, he founded an IT firm 'Ibacs' with his brother in Newport, near Cardiff. But due to failing in receiving a visa extension to remain in the UK, he was forced to leave the country in 2014.
Before leaving the United Kingdom, Sujan told his friends that he and his wife wanted to return to his native country of Bangladesh.
However, Sujan made to join ISIS and soon became a senior figure for the terror group after replacing another top hacker from the UK,
Junaid Hussain
, who was killed by an air strike in August.
The US drone strike that blasted Sujan in Syria was part of a wider strategic bombing raid that took place over a number of days and killed ten ISIS leaders including Sujan.