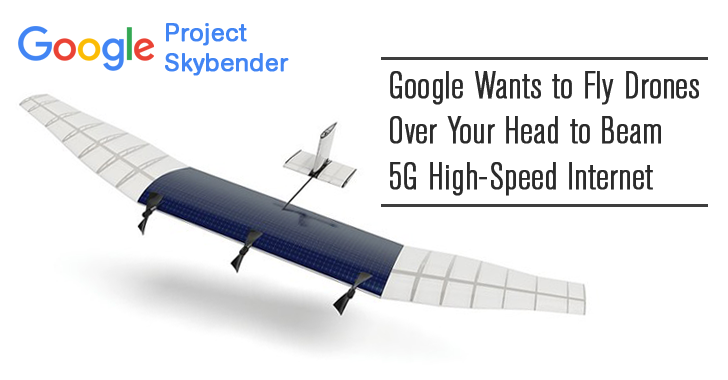 Would you enjoy If Drones hovering outside your window or above your head, just because it is offering High-Speed Internet Service?
Most Americans may simply prefer to "Shoot Down" unwelcome items.
Well, Google is working on a similar secret project, codenamed Project Skybender, to beam faster internet service, as fast as 5G, from the air.
Google is currently testing multiple prototypes of
Solar-powered Internet Drones
in the New Mexico desert, as per some documents
obtained
by the Guardian under public records laws.
To ensure security, Google is also said to have installed its own dedicated flight control centre near Spaceflight Operations Center at the
Spaceport America
facility in the town of Truth or Consequences, New Mexico.
Google's Project SkyBender Drones are equipped with millimetre-wave radio transmissions to deliver next generation 5G wireless Internet, up to 40 times faster than 4G LTE systems.
Drones
—

Privacy Nightmare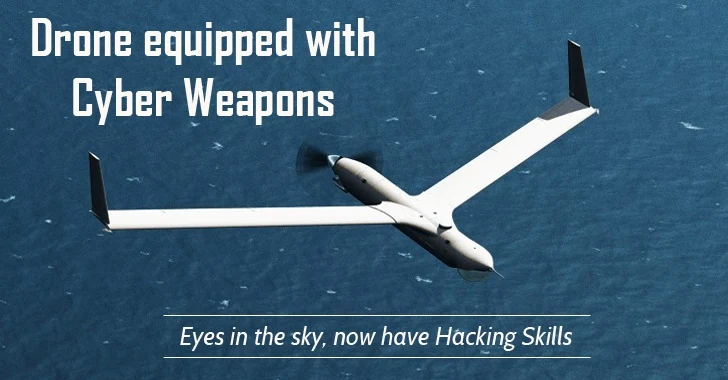 If it sounds like really exciting to you…
...wait! Actually, it could be a privacy nightmare.
Don't you think, these drones are the most dangerous toys yet? The increasing popularity of Drones — domestic, commercial, and military — has raised national debates over rights to privacy and self-defense.
We've already seen reports of drones being used to:
No one wants to be spied on. Google's Project SkyBender is sensitive and controversial that could be misused in many different ways.
Just yesterday, we reported that the police departments in California are using
Cell Phone surveillance technology
, known as
DirtBox
, mounted on small aircraft (even drones) to track, intercept thousands of cellphone calls and quietly eavesdrop on millions of conversations, emails, and text messages.
Project SkyBender is part of Google's
Project Loon
, another move by the tech giant to deliver internet access down to earth using hot air balloons floating through the stratosphere.
Project Skybender is being tested with two kinds of Aircrafts:
Solar-powered drones developed by Google's Titan Aerospace team
Aircraft called Centaur
Google is already running out of time as the Federal Communications Commissions (FCC) has granted permission for airborne testing only until July 2016.
What do you think about Google's secret project? Share your comments below.