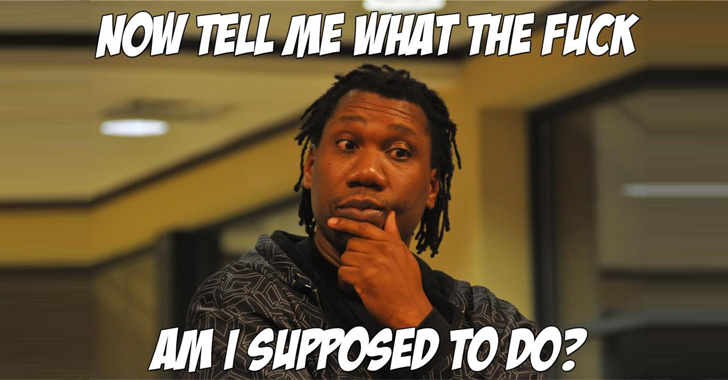 In the wake of a hoax bomb threat, all public schools in Los Angeles were closed for a day last week, and now German authorities have seized an encrypted email server.
But, Does that make sense?
In a video statement
posted
on Monday, the administrator of
Cock.li
– an anonymous email provider service – said German authorities had seized a hard drive from one of its servers that used to host the service in a Bavarian data center.
The email provider was thought to have been used last week to send bomb threatening emails to several school districts across the United States, resulting in the closure of all schools in the Los Angeles Unified School District.
Despite The New York City Department of Education dismissed the e-mail as an obvious hoax, German authorities seized a hard drive that,
according
to the service admin, actually holds "all data" on the company.
According to the service administrator Vincent Canfield, "SSL keys and private keys and full mail content of all 64,500 of my users...hashed passwords, registration time, and the last seven days of logs were all confiscated and now are in the hands of German authorities."
Cock.li is Still Functional, but All Sensitive Data is in the Hands of Authorities

However, cock.li is still operational because it was hosted on a server utilizing a pair of drives in a RAID1 configuration – a method where data is stored to two hard drives simultaneously to minimize the chance of data being lost if one of the drives fails.




German authorities took one of the hard drives, but the other mirror drive is still in use.




But the significant risk still remains – the German authorities have had their hands on a lot of sensitive data of the users including:
SSL keys and Private keys
Full mail content of all users
Hashed passwords
Registration time
The last seven days of logs
Cock.li was launched in late 2013 and has since garnered more than 28,000 registered accounts under its domain.
Canfield has retained
Jesselyn Radack
, a well-known attorney who is representing former National Security Agency (NSA) contractor Edward Snowden as well as former NSA whistleblower Thomas Drake.