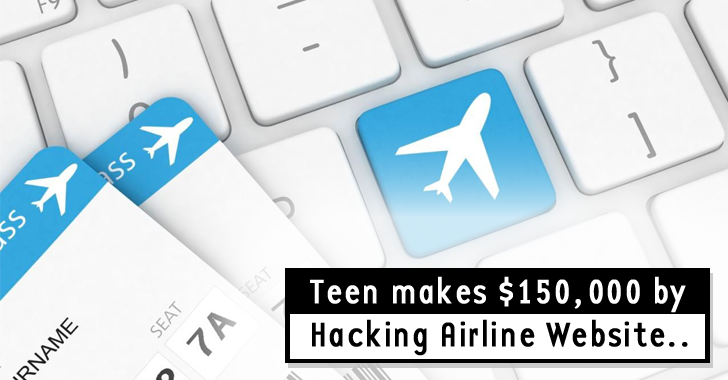 What do you do to earn up to $150,000?
Somebody just hacks into airlines and sells fake tickets.
That's exactly what a 19-year-old teenager did and made approximately 1.1 Million Yuan (£110,000 or $150,000) by hacking into the official website of an airline and using the stolen booking information to defraud hundreds of passengers.
The teenager, identified as Zhang from Heilongjiang, north-east China, hacked into a Chinese airline website and illegally downloaded 1.6 Million passengers bookings details, including:
Flight details
Names
ID card numbers
Email addresses
Mobile phone numbers
Zhang then used this information to successfully defraud hundreds of customers by convincing them that there was some issue with their booking flights, and they had to pay extra fees, according to
People's Daily Online
.
Moreover, the hack caused the airline to lose almost 80,000 Yuan ($12,365 USD) as a result of customers requesting refunds.
The incident took place from 31 July to 20 August this year, and the suspect was arrested by the police on November in Dalian, north China.
A police officer said the hack was not highly sophisticated and was a result of a loophole in the airline's computer system. However, the name of the airline is not yet disclosed.