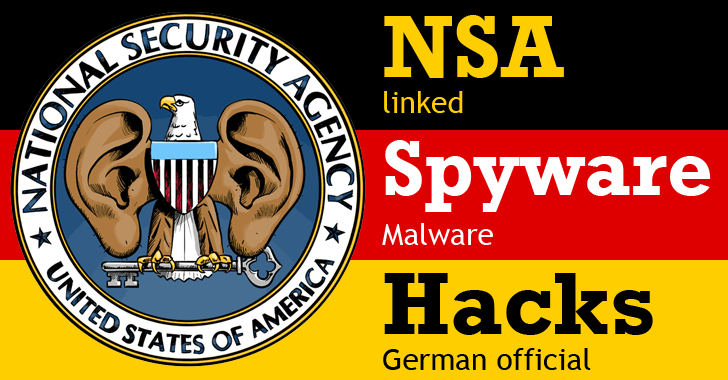 The German authorities have initiated a further investigation into espionage by the United States secret service NSA and British intelligence agency GCHQ after...
...the head of the German Federal Chancellery unit had his private laptop infected.
According to a recent report published by
Der Spiegel
, the laptop of the Chancellery division leader was infected with
Regin
– a highly advanced espionage malware program that has been
linked to the National Security Agency
(NSA) and its UK counterpart, the Government Communications Headquarters (GCHQ).
As
The Hacker News
reported almost a year ago,
Regin
is one of the most highly advanced, sophisticated malware programs that was used to spy on a wide range of international targets including:
Internet service providers (ISPs)
Telecommunications backbone operators
Energy firms
Airlines
Government entities
Research institutes
Other high-profile individuals
…around the world since at least 2008.
Regin has dozens of modules that enable a range of functionality, including:
Capturing screenshots
Seizing control of an infected computer's mouse
Stealing passwords
Monitoring network traffic
Recovering deleted files
Data exfiltration
In-depth technical analysis showed that Regin bears some resemblance to the infamous espionage trojans
Flame
and
Duqu
, as well as
Stuxnet worm
that the US and Israel reportedly used to sabotage Iran's nuclear program.
Files leaked by former NSA contractor Edward Snowden have further linked Regin to the NSA, specifically to a keylogging plugin dubbed
QWERTY
that was used in the NSA's WarriorPride framework.
The bottom line:
Regin and WARRIORPRIDE are one and the same thing.
Recent Der Spiegel
reports
that Regin had been discovered infecting the laptop of a head of the Federal Chancellery Unit – the federal agency that serves the office of the Chancellor (presently
Mrs Angela Merkel
) – has once again strained relationships between Germany and the United States.
Previously the relations between the two got deteriorated when Snowden documents revealed that the NSA agents tapped into
Angela Merkel's mobile phone
. The U.S. Prosecutors in Germany investigated that claim but dropped later in June due to insufficient evidence.
The Officials have initiated an investigation into the latest discovery and aren't jumping to any conclusions yet, but it is easy to guess where their suspicions lie.
If the evidence holds up, and if Regin is indeed WARRIORPRIDE, it could worsen the relationships that have already turned a bit sour. However, since the tool is used by the five-eyes of different countries, identifying the culprit might prove difficult.