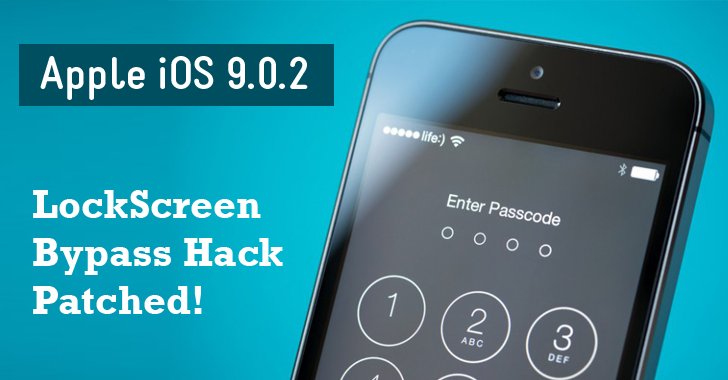 Apple has rolled out the second minor iteration of its newest mobile operating system iOS 9, which fixes the
iOS lockscreen vulnerability
.
The widely publicized
LockScreen bug
allowed anyone with physical access to your iOS device running iOS 9.0 or
iOS 9.0.1 to access all the contacts
and photos without unlocking the device.
Just one week after the last update iOS 9.0.1, Apple rolled out iOS 9.0.2 update that fixes:
iMessage activation problems
An issue with mobile data settings
An issue with iCloud Backup
An issue where the screen incorrectly rotates when receiving notifications
Improves the stability of Podcasts
According to an update on Apple's support website, the
iOS lockscreen issue
was the only security bug fixed in the latest iOS 9.0.2 release.
Using the benevolent nature of
Apple's personal assistant Siri
, anyone with physical access to the device could gain access through the lock screen. However, Rodriguez
confirmed
the flaw was fixed in iOS 9.0.2.
If you haven't updated your iPhone, iPad or iPod touch devices to iOS 9.0.2 yet, you can download the update right by going to Settings –> General –> Software Update on your iOS device and tapping on the 'Download and Install' button.