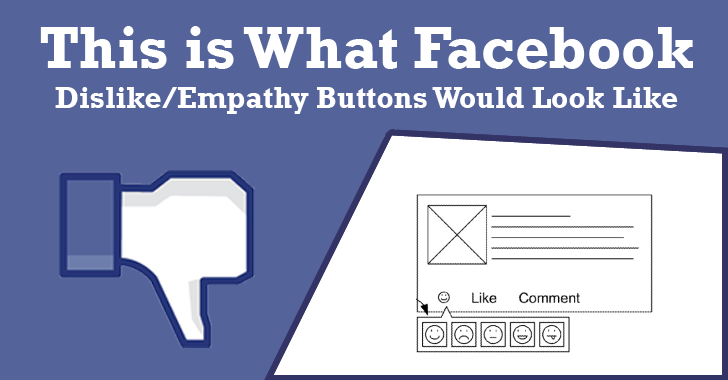 A
Facebook Dislike button
is one of the most frequently requested features from users for years.
If you are thinking that Facebook Dislike is going to be a thumbs-down button, then you are dead wrong.
Why Not Thumbs-Down? Because:
… The Dislike Concept will lead to more bad behavior than good — vitriol or bullying or worse.
Facebook's founder Mark Zuckerberg says, "
We didn't want to just build a Dislike button because we don't want to turn Facebook into a forum where people are voting up or down on people's posts.
"
So what will this Dislike or Empathy button look like?
Instead of a simple thumbs down to express disapproval or pity, it could be as simple as Emojis.
Yes, Emojis reaction (
Emoticons
) Faces. A '
two-years old
'
Patent filed by Facebook
uncovered how the new feature might work.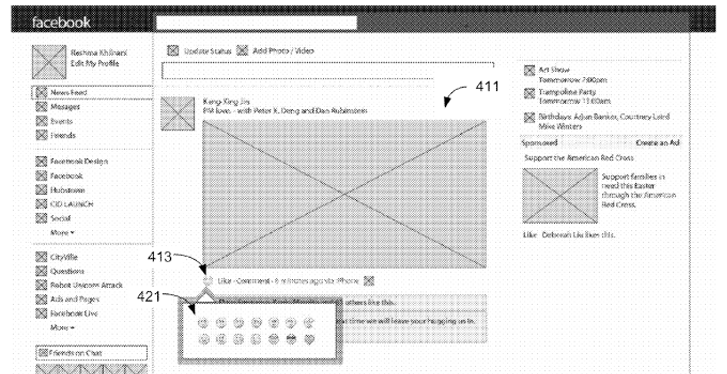 The Patent illustrations show (in above picture) an Emoji Selector button next to the Like and Comment buttons on posts, which will allow Facebook users to respond with a smiling, sad, dour or other funny faces.
This would allow users to express a broader range of emotions, that could be useful.
Don't You Already Have Emoji to Express Feeling?
While the final Dislike or Empathy design could certainly be different. But do you know, Facebook is already offering Emoji faces to express feeling to a Facebook Post?
Right. In the 'Comment Section' to any post, Facebook users can select and insert Emoji faces.
So, the new upcoming empathy button design will act as just another feature without taking place as a new feature, where you don't need to jump down to the comment box and insert a smiley.
In Our Life... Emoji Reaction Button!
I think this will a very interesting move from Facebook, as it will give Internet users more ways to react to any content.
Until the final testing is brought to the public, it is impractical to say anything with complete conviction.
Facebook has promised to begin public testing soon.
Meanwhile, '
The Hacker News
' will keep you updated as soon as the new feature is introduced to the World.