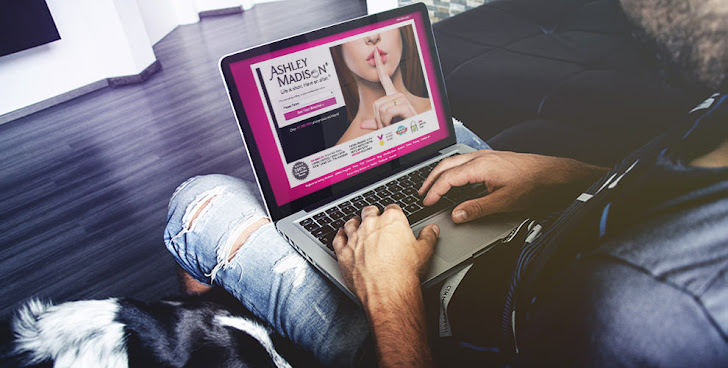 Over a month ago, a group of hackers breached the popular cheater's
dating service Ashley Madison
and its parent company Avid Life Media, affecting tens of Millions site customers private life and also dump the
website's source code
onto the dark web.
The second round of leak exposed a massive amount of e-mail from Ashley Madison parent company's Avid Life Media CEO Noel Biderman.
Hackers Finally Break Their Silence
The hackers finally spoke out for the first time after the bombshell leaks.
In an
interview
with Motherboard, the hackers claimed to have 300GB of other data from Ashley Madison hack, which includes nude photographs and private, explicit chats between members.
However, the Impact Team said it would not release naked or explicit photos of Ashley Madison customers, but did not rule out making public private chats, and other photographs posted through the adultery website.
Large Trove of Data
The Impact Team claims to have a lot more data from Ashley Madison's servers:
300GB of employee emails and docs from internal network
Tens of thousands of Ashley Madison customers pictures
Ashley Madison users' chats and messages
1/3 of pictures are "Dick Pictures"
Other data includes employee e-mails and documents
According to Motherboard, the hackers sound legit, as they replied with a message signed with the same PGP key used in the Ashley Madison data dumps.
The Impact Team - "Nobody was Watching. No Security"
When asked about the cheaters website security, the team said, "Nobody was watching. No security" when it broke into Ashley Madison's servers repeatedly over the past few years. One hacker said, "[We] got in and found nothing to bypass."
The team of hackers had threatened to publish names, nude photos and sexual fantasies of its customers unless Avid Media closed down the site.
"They make $100,000,000 in fraud a year," said the Impact Team. "Not very surprised they didn't shut down. Maybe lawyers can shut them down now. They sound like politicians, cannot stop lying."
Security experts said data dumps released by the Impact Team on Tuesday and Thursday appeared to be genuine.
Tuesday's release
included customer information belonging to
U.S. government officials
,
British civil servants
and
high-level executives
at European and
North America corporations
.
Meanwhile a heartbroken wife whose husband was appeared as a Ashley Madison customer has started the first divorce proceedings.
Representatives of Avid Life Media could not immediately be reached for comment.