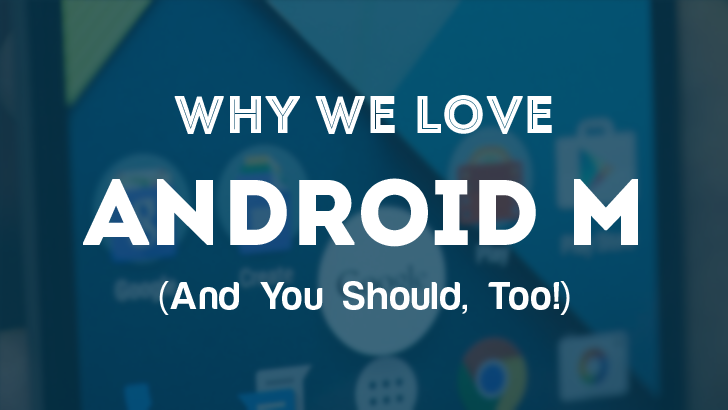 Google has recently announced its latest version of the mobile operating system called
Android M
at its official
Google I/O 2015 developer event
May 28 in San Francisco.
We don't know exactly what is the 'M' stands for just yet. My guess is it could be Marzipan or maybe Milky Way. Let me know what you guys think, so write me your guesses down below in the comments.
Android M is not going to be an immense move in look or architecture like
Android Lollipop
, but it is bringing some eye-catching upgrades that you are going to love.
However, after a Google I/O event and having the Developer Preview of Android M and installing it in my Nexus 6, I have got a pretty good idea what I think are the top 10 Best New Features of Android M.
PRIVACY AND APP CONTROL

1. Powerful App Permissions Manager:
The biggest change that
Google's Android M
will bring is a granular permissions system, somewhat similar to what Apple has.
Currently, Android app permissions are all-or-nothing — means you have to give the particular app full list of permissions to install the app or don't install it.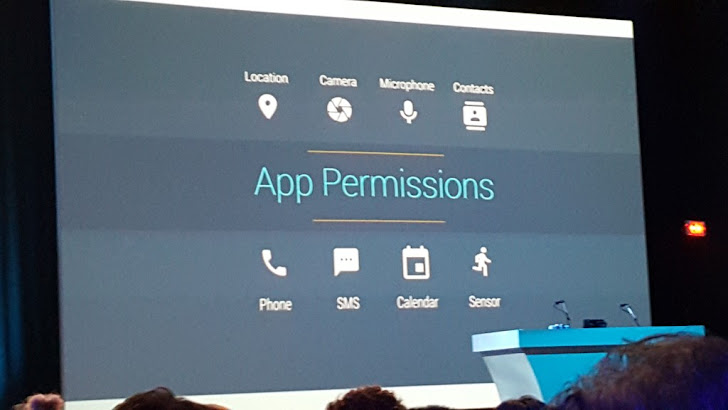 Today, every app wants unnecessary access to your contacts list, GPS location, texts, camera, microphone and other personal data.
Well, Google aims to put an end to shady app permissions requests with its new system similar to App Ops. Android M will be offering user-selectable permissions, allowing you to pick and choose permissions you want to allow a particular app.
For example, if you want to install Flashlight app but don't think that the app needs your GPS location or read your mobile texts, you can simply deny those permissions.
NEW FEATURES TO BOOST DEVICE PERFORMANCE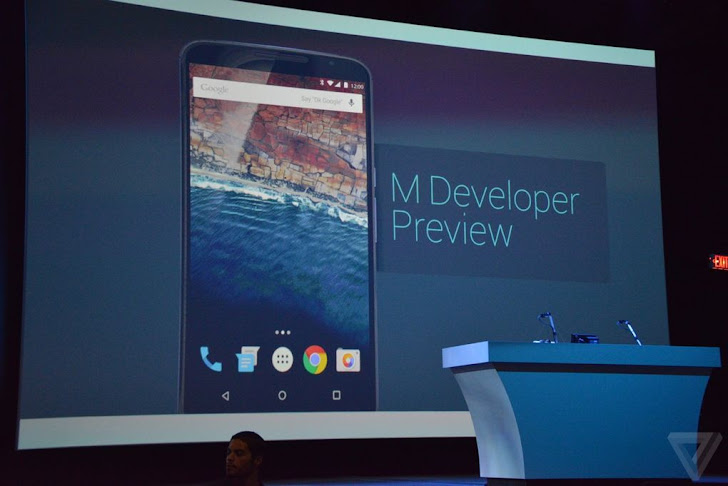 2. Android M 'Doze' Mode:
Users will experience improved battery life with Android M thanks to Doze, a smart power-management feature that works by allowing the system to manage all the background processes optimally.
Doze is designed to combat battery drain issue on Android devices. With Android M Doze mode, the operating system will keep a tab on the motion detection sensor and if no activity by the user is detected for a long time, the system will shut down all your phone's background processes.
Support USB Type-C:
Android M will be supporting the USB Type-C connector for faster charging. Type-C has a bi-directional port, so you can use the USB port to charge your phone as well as another device.
3. App Standby
Android M will support another feature called App Standby that will disable network access for individual apps if a user is not using them for a while, cutting down on your device's background activity and thus improving its battery life.
More interestingly, all background processes will automatically wake up from hibernation if a user plugs the phone into a charger, thus users will not have to worry about missing any important notifications when their phone is plugged in.
4. New RAM Manager
Android M has a new RAM Manager that will provide you detailed information about RAM performance of every Android app.
Google is actually serious with how computing happens inside the smartphone devices and with this new RAM manager, the company will make the device perform faster and smoother.
To open the new RAM Manager in System, Tap menu button, open Advanced and then Memory. In Memory, you can see the memory performance of every individual application that is currently running on your device, and even stop processes that might be consuming too much RAM.
5. Much Better Volume Controls
Volume controls on Android devices were something that worked quite good until Google changed them with the release of
Android Lollipop
. Alike KitKat and earlier versions of Android, it is once again possible for you to use your smartphone's volume button to set your phone on vibration mode.
Moreover, if you want your smartphone to go into silent mode but you want your alarms to ring either; it is now possible to do that too, just like earlier.
TIME-SAVING FEATURES
6. Support for Fingerprint Scanning
Most Android smartphones already have fingerprint scanners, but the company is now integrating universal support for fingerprint sensor across its entire platform.
Android device fingerprint scanners will be used to authorize payments through Android Pay, unlock your Android devices, as well as make Google Play Store purchases.
This means fingerprint sensors will be offered as a feature in all major flagship Android smartphones going forward. A standard API will be proposed to let any app developer build fingerprint compatibility into their applications.
7. 'Google Now' on Tap
Google Now has always been a great feature that offers you relevant information before you even think to ask for it. The company is now taking the feature to the next level with 'Google Now' on Tap.
Swiping from left to right of your lock screen will not show you the dialer anymore, rather it will open Google Now, offering you even more relevant information than one may have experienced ever before.
For example, if you are driving a rental car, Google would let you know nearby gas stations when you are about to the end of your road trip, just in case you don't have to drop it off with an empty tank. Alternatively, even if you are playing a song and you ask "What's her full name?," Google will tell you that it's "Katy Perry."
Also, the Google Now Launcher now allows you to uninstall apps entirely by long tapping an app directly on the Android M home screen and dragging upwards to the right.
Here's how Google explains Google Now on Tap:
"When you tap and hold the home button, Google gives you options that are the best guess of what might be helpful to you at the moment. But if you need something specific, you can also get Google to help by saying "Ok Google" from any screen, and any app. For example, if you're listening to Twenty One Pilots on Spotify, you can say "Ok Google, who's the lead singer" and get your answer right away."
8. Android Pay: Smart Credit Cards
Google previously tried Google Wallet but it never really worked well for the company. Now in addition to support for fingerprint scanner in Android M, the search engine giant is going to give it another shot with Android Pay.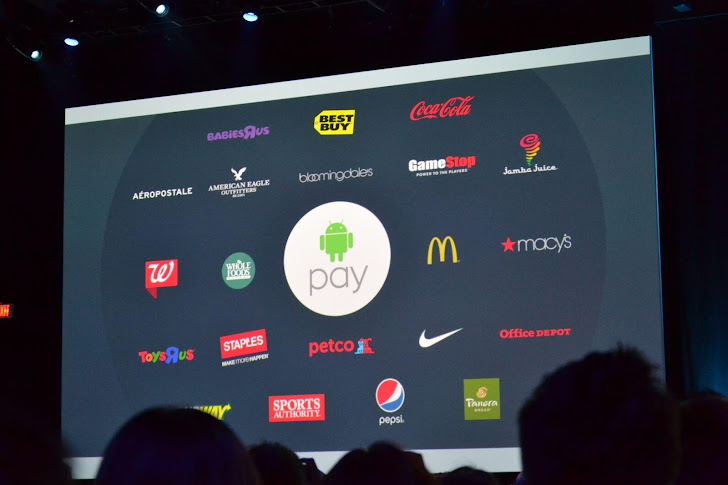 Android Pay will allow you to make your payments possible using Near-Field Communication (NFC) as well as host card emulation techniques for tap-to-pay services. The feature will come pre-installed on AT&T, Verizon, and T-Mobile devices.
Now you just need to Unlock your smartphone and keep it near an NFC terminal — your payment is done, without opening any app.
Google says that around 700,000 retail stores in the United States will support Android Pay after its release. Android Pay can even be used to make in-app payments if the app developers integrate Android Pay into their apps.
9. Better App Linking
Android OS currently supports the app linking system called Intents that provides you the choice to open a particular link in a web browser or an app, which you have installed on your smartphone.
However with Android M, you will be able to open the link directly within the respective app if the app is already installed on your phone. In the background, the Android M will verify the web link with the server of the respective app and post-authentication will continue to open the link within the app itself.
10. Do Not Disturb Mode
This feature is for one who is tired of being bothered by their smartphone. You can just enable the DND mode by volume buttons.
The new Do Not Disturb (DND) mode in Android M's quick settings will automatically shut off all sounds and vibrations from apps, including alarms, music, video and games if activated.
However, you do not need to be worried about your phone calls, as you will still be able to make phone calls while DND feature is turned ON. You will also be having the option to allow noises for priority alerts only or alarms only.
Other features of the Android M includes Auto Backup and Restore for Apps, improved microSD storage, a new look and feel of App Drawer, a leaner and faster Google Chrome, Adoptable Storage Devices, and the now
standalone Google Photos
that was part of Google+.