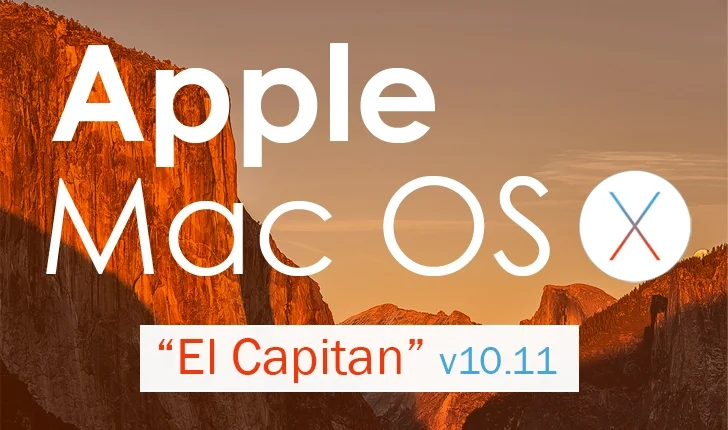 After Google made its Android users happy by unveiling new features in Google I/O developer conference last month, it's now time for Apple fans…WWDC 2015 event is upon us.
Apple's Worldwide Developers Conference is going on in San Francisco and the company has many new surprises for its users. One of them is the new operating system for Macs, which Apple unveiled on stage on Monday.
Long served Yosemite, a Heartiest Welcome to the newest version of OS X: El Capitan.
Yes, El Capitan — the famous mountain in Yosemite National Park — is the latest version of Apple's desktop operating system that.
What are the best features of EI Capitan?
EI Capitan is the Apple major move towards providing a better desktop experience to its users. With OS X El Capitan, Apple wants to focus heavily on performance improvements to make its Mac computers "snappier and more efficient."
So, What's new in OS X 10.11 El Capitan?
Improved User Experience
1. New smarter Spotlight — Spotlight search had been more powerful than before, with the ability to respond to queries in natural language, like asking it to search for "Documents I worked on last June."
It will also be able to look up weather, stocks, and sports scores.
2. Safari with huge update — In Safari, Apple has introduced a new "pinned sites" feature that will allow you to pin your favorite websites you visit most often for quick access.
Also, a new feature allows Mac users to mute audio with just one click when background tabs start playing things automatically.
3. Improved Gesture capabilities — Mac users will now be able to swipe to delete messages in the mail app, just like in the case of mobile iOS.
4. New Notes app and improved Mission Control interface — It allows you to snap a juggle Windows more quickly by snapping them side by side the screen, or by creating a Split View, which splits screen into two halves, allowing you to use multiple apps in fullscreen mode.
Both the features remind us of Windows 8 and gives us Microsoft's Windows user experience. With EI Capitan, you can also move your apps to a new desktop by simply dragging them to the top of the screen.
Improved Performance
On the performance front, the company has cited some significant number of features. Here's we go:
1. Apps and Files Open Fast — In EI Capitan, applications and PDF files are said to open faster than before. Where apps open up 1.4 times faster, PDF files open up four times faster. Moreover, switching of apps is twice as fast as we are experiencing with Yosemite.
2. Support for Metal — This could excite app developers and gamers that Apple is bringing Metal programming language to the Mac. Apple introduced Metal for graphics on iOS 8 last year.
Metal removes OpenGL for graphics rendering, thereby offering up to 40 percent greater rendering efficiency. Video games have always been a second thought for developers on OS X, but…
…Metal could encourage developers to take advantage of this gaming engine and invest their more time and resources to bring their games to Apple's desktop platform.
However, El Capitan does not seem like the most exciting Mac OS X upgrade we have seen ever, but some improvements in the performance are always welcome.
OS X El Capitan Developer Beta will Support:
The first developer beta will support the following Macs that are also same to run Yosemite:
iMac (Mid 2007 or newer)
MacBook Air (Late 2008 or newer)
MacBook (Late 2008 Aluminum, or Early 2009 or newer)
Mac mini (Early 2009 or newer)
MacBook Pro (Mid/Late 2007 or later)
Mac Pro (Early 2008 or newer)
Xserve (Early 2009)