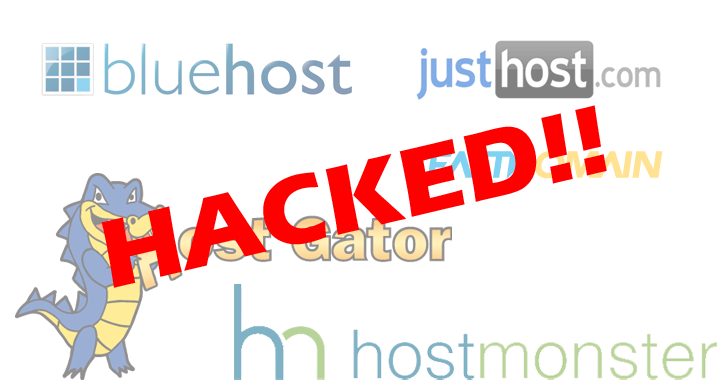 Once again,
Syrian Electronic Army (SEA)
has gain media attention by compromising a number of popular web hosting brands of one of the leading web-hosting companies Endurance International Group INC that manages over 60 different hosting brands.
SEA, a pro-hacker group supposed to be aligned with Syrian President Bashar al-Assad, is famous for hacking high-profile websites and targeting leading organisation with its advanced phishing attacks.
This time the group hacked Endurance Group wings, including Bluehost, Justhost, Hostgator, Hostmonster and FastDomain, which are some of the world's leading web hosting companies.
The official Twitter account linked to SEA group claimed responsibility for the hack. The group has posted the screenshots of the hacked panels of all the respective web hosting companies.
REASON BEHIND HACK
According to SEA group, Endurance Group's BlueHost, JustHost, HostGator and HostMonster were hosting terrorists web sites on their servers, which is why the group hacked them.
It isn't the first time when the group has hacked some companies, earlier SEA hackers hacked a number of websites for posting content against its Syrian President.
On its official Twitter account, SEA hackers posted screenshots of the HostMonstor and BlueHost admin panel access which indicates that the group had complete access to the control panel of these hosting companies.
On a separate Tweet, the group has also warned the web hosting companies that next time it will change the DNS settings.
Apart from this, Syrian Electronic Army has also hacked official Twitter account of Bluebox and had tweeted from the hijacked Account. The tweets were then deleted from the account.
The SEA group is the same hackers group famous for its advanced phishing attack and with the help of the same technique they hacked into the Official Twitter account of Xbox Support, Microsoft News, Skype and also defaced the Skype and Microsoft Official Blog pages in the past.