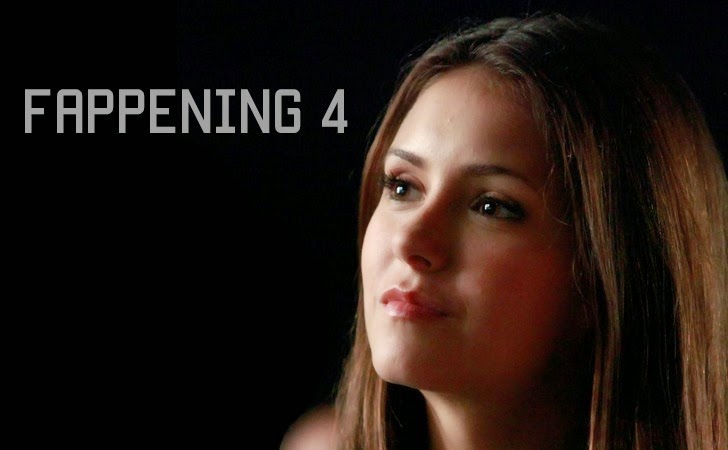 The leaks of celebrity photos continue, revealing their first male victim in the fourth wave. As a result of the Fappening 4, Nick Hogan, the son of Hulk Hogan, became the first celebrity male to fall victim to the leaked private photos.
The first three 'celebs photos leaks' usually include images of female celebrities, such as Jennifer Lawrence, Ariana Grande, Scarlett Johansson, Kim Kardashian, Kate Upton, Selena Gomez, Cara Delevingne, and others. The latest celebrity leaks include photos of Nick Hogan's private life.
In this leak, Winona Ryder, 90210 star AnnaLynne McCord, Victoria's Secret model Erin Heatherton, singer Ingrid Michaelson, and a bunch of other stars have their selfies shared widely on social networks.
According to several news outlets, this latest wave of celebrity undressed photographs is part of the "Fappening" controversy that started on Thursday. However, Reddit and 4Chan simply forced the forum to be closed and denied access in response to DMCA takedown notices.
The biggest victims seem to be The Vampire Diaries' Nina Dobrev, whose 147 personal images – all fully clothed – were leaked online, and Zoe Kazan, whose 43 public images were leaked on the internet.
The Fappening 4 follows mere days after Hollywood attorney Marty Singer threatened to sue Google for $100 million if the images were not immediately removed.
In response to the legal action, Google has deleted "tens of thousands of pictures" and "closed hundreds of accounts" following Singer's request. However, there is no indication if the recently leaked celebrity images will be removed by Google.
Lawyers claim they have sent DMCA violation notices to Google numerous times over the past month asking them to "remove the unlawful images," but hundreds of celebrities' images continue to be displayed on Google-owned websites such as BlogSpot and YouTube.
Google knows that the Images are hacked stolen property, private and confidential photos and videos unlawfully obtained and posted by pervert predators who are violating the victims' privacy rights and basic human decency by stealing and displaying confidential private photos and videos (most of which depict the women in private settings, while or semi, engaging in private intimate conduct) without the permission of the owners of the Images," said the letter. "Yet Google has taken little or no action to stop these outrageous violations or to limit the Images from appearing in Google search results.
The photo scandal may be part of the fappening that began in August, this time involving Jenny McCarthy, Rihanna, Kristin Dunst, Kate Upton, American actress Mary E. Winstead, and fellow Oscar winner Jennifer Lawrence.
The second edition of the massive celebrity photos leak has been published online in the form of Kim Kardashian, Vanessa Hudgens, and many other celebrities. Apple investigated the matter and concluded that there was a "very targeted attack" targeting specific celebrities rather than a general breach that affected all users.
Among the 55 new photos of a three-time Oscar nominee, Jennifer Lawrence, released only two weeks ago was another photo of American Olympic gold medalist Misty May Treanor as well as actors Alex Chando, Kelli Garner, and Lauren O'Neil.
The FBI is currently investigating the Fappening incident, but there's also the possibility that the celebrity photos could have come from somewhere else. Whatever the case, this huge leak of high-profile celebrity photos has again raised concerns about online security and privacy.