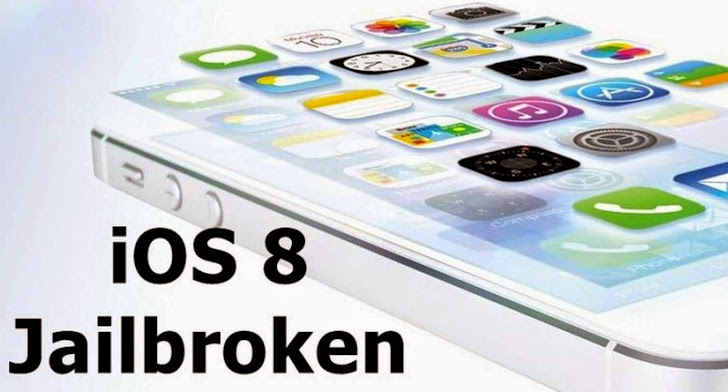 Good news for iOS 8.1 users! The Chinese jailbreaking team
Pangu
has released a software tool that allows users to
Jailbreak
their iPhones, iPads and iPods running
the latest version of Apple's mobile operating system, iOS 8 and iOS 8.1
.
That was really very quick, as iOS users need to wait quite long for the jailbreaks.
Pangu developer team
is the same group
responsible for jailbreaking iOS 7
few months back.
The group made its
jailbreak tool
available by releasing a download link for the developers edition before quickly removing it. The link for the tool on Pangu's site is currently unavailable, with the team noting on their official
Twitter account
that, "
Current Pangu Jailbreak v1.0.0 is disabled remotely because we are fixing bug which may cause lost of your photos. Please wait …
"
The developer edition of the jailbreak iOS 8 tool didn't come with the
Cydia app store
, which would make the tool useless for an average
iOS
users who likes jailbreaking their phones to install unauthorized tweaks. Therefore iOS jailbreak fans have to wait for a bit for the wide release date with Cydia support.
The Pangu group has
released the iOS 8.1 jailbreak tool
only for the Windows systems right now, and a Mac OS X release should follow soon. Moreover, there is no English version of the tool, it's available only in Chinese language so you'll have to wing it if you don't know the language.
According to a thread on
Reddit
, Cydia developer, Jay Freeman (@Saurik) is currently working on making it compatible with this jailbreak.
"So, windknown has contacted me, about a half hour ago, via e-mail. He has told me one of the issues that is keeping Substrate from working on the device, which will probably require me to build a little binary patch for dyld as part of the Substrate installation sequence," Saurik wrote.
Those not familiar with the Jailbreaking, it is a process of removing limitations on iOS devices, Apple's operating system, so you can install third party software not certified by
Apple
. Such devices include the iPhone, iPod touch, iPad, and second-generation Apple TV.
The group has promised that their iOS 8 jailbreak tool successfully works on all iOS 8 and iOS 8.1 devices including iPhone 6, iPhone 6 Plus, iPad mini 3, and iPad Air 2, as well as earlier devices such as the iPhone 5s and iPad Air.
Since many of the standard tools for users aren't available at the moment for iOS 8, so we recommend you to wait for the wide release jailbreak tool with Cydia support. As soon as we get some more details on exactly when the Pangu iOS 8.1 jailbreak will be released we will update the story.