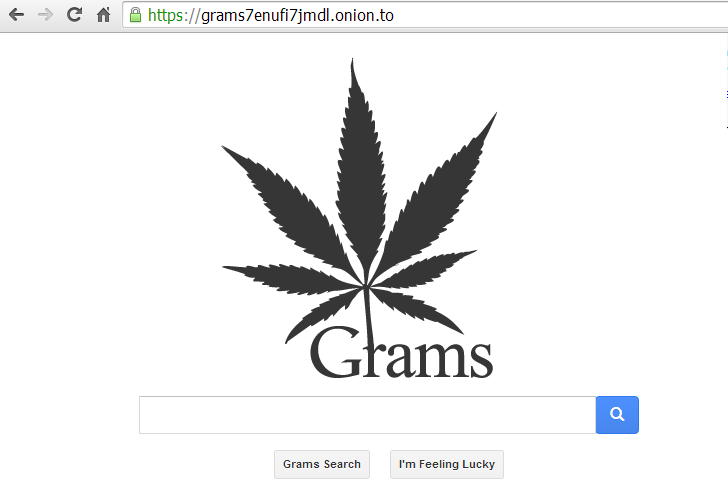 We often talk about Underground communities, illegal websites or black markets, but as they are 'Underground' in nature i.e. Hidden websites running under Onion Network, many of us don't know how to reach the one we are searching for and if hopefully found, then its difficult to figure out a trustworthy vendor.
Underground websites offer illegal high quality drugs or rifles, hacking tools, or any illegal services, until now you needed to type long, complex and specific
Tor browser
URLs directly into the browser which is quite difficult and sometimes the sites change their addresses which makes more difficult to navigate.
Not any More! As the first search engine, '
Grams
' (
https://grams7enufi7jmdl.onion
) for online underground Black Markets has been launched in Beta last week, that lets anyone to easily find illegal drugs and other contraband online in an easier way ever and it's pretty fast like Google Search Engine.
You don't need to do anything, just like you type on the search engines like Google for the things you are looking for, same goes with this
Deep Web
search engine, Grams. It also looks alike Google and is quite the most comprehensive way to find all illegal things.
"
I am working on the algorithm so it is a lot like google's it will have a scoring system based how long the listing has been up, how many transactions, how many good reviews. That way you will see the best listing first
," Grams' creator who calls himself
Gramsadmin
wrote on
Reddit
. He also added,
"I am going to add a filter market this week so a use can search only the markets they have accounts for.
"
Currently Grams search engine crawls results from eight different black markets, including Agora, BlackBank, C9, Evolution, Mr. Nice Guy, Pandora, The Pirate Market, and SilkRoad2. From online conversations, it is estimated that the developer of Grams is trying to contact more underground website owners to offer them indexing their websites on his search engine.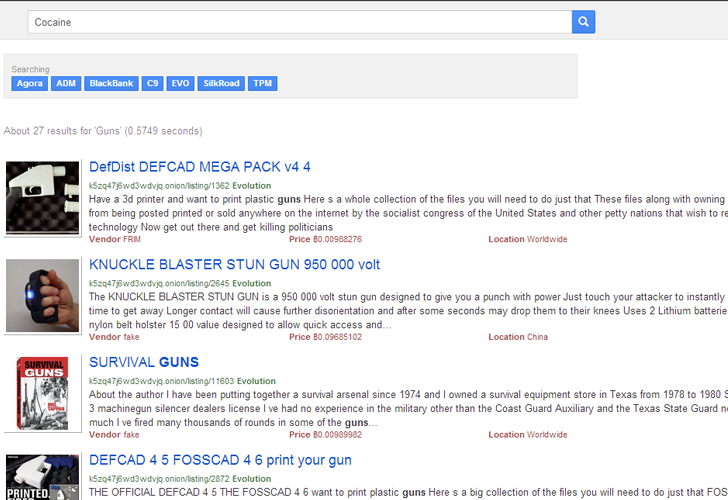 "
I noticed on the forums and reddit people were constantly asking 'where to get product X?
' and 'which market had product X?' or '
who had the best product X and was reliable and not a scam?'
" Grams' creator told
WIRED
in a chat session. "
I wanted to make it easy for people to find things they wanted on the darknet and figure out who was a trustworthy vendor.
"
The Grams
Search engine
website is now actually acting like an aggregated catalog for illegal services from different websites including child pornography and deadly weapons.