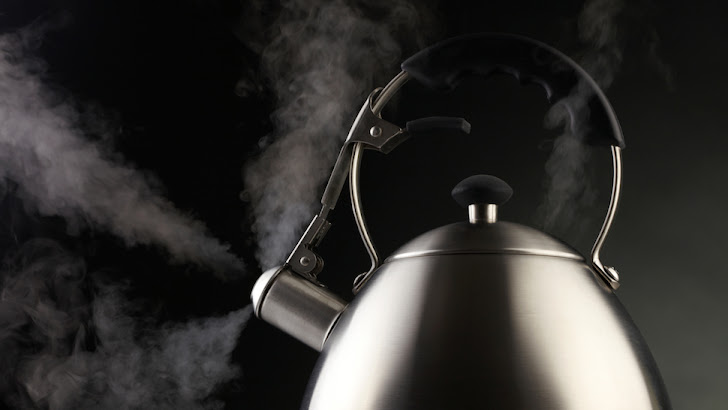 We have discussed many times in our stories the network of
Intelligent devices
, their capabilities and the possibilities that cyber criminals could
exploit
them for illegal activities.
Hidden chips are used by
cyber criminals
and state-sponsored hackers to infiltrate company networks and organizations for various purposes, to send out spam or for
cyber espionage
.
The fact has happened in Russia, the State-owned channel
Rossiya 24
has showed the images of an electric iron
included
in a batch of Chinese imports where the operators find a chip used for
spying
the environment surround.
China
is planting Microchips practically in every electrical device, as recently it has been discovered that the
electric iron
and kettles were modified with this technique to launch spam attacks.
The Microchips were equipped with a
little microphone
and according to the correspondent the component were mostly being used to serve malware and the chips in fact are able to connect any computer within a 200m radius on unprotected Wi-Fi networks.
News agency Rosbalt reports that while the last delivery of appliances were rejected by officials, but tens of devices had already been sent to retailers in St Petersburg.
If you believe that these cases are isolated, then you are completely wrong. Many other common-use products have found to have rogue chips, including gaming console,
chargers
,
network devices
,
mobile phones
and car dashboard cameras.
The discovery is disturbing for many, but not for security experts, and it raises once again the necessity for
hardware
qualification in both military and civil sectors. I have detailed in various posts the possibility to hide malicious components in the software as in the hardware.
But not only this category of object could be compromised by cyber criminals, devices apparently inanimate and devoid of intelligence like a blender or a flat iron can hide pitfalls.

While in military sector similar incident have triggered a series of initiative to for hardware validation, in large consume products the problem is relevant and approach it is not so simple ... Events like this are the demonstration.