Three members of the high profile internet hacktivist group
LulzSec
have admitted to their parts in a series of cyber attacks against the NHS, Sony and News International.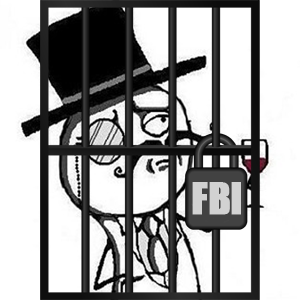 Ryan Ackroyd, Jake Davis and Mustafa Al-Bassam, pleaded guilty to one charge of carrying out an unauthorized act to impair the operation of a computer, contrary to the Criminal Law Act 1977.
In July 2011 the Sun's website was hacked and users were briefly re-directed to a spoof page that falsely claiming that Rupert Murdoch had died. Davis, from Shetland, and Bassam, a student from Peckham, south London, admitted conspiring to bring down the websites of law enforcement authorities in Britain and the US, including the CIA and the Serious Organized Crime Agency (SOCA).
The group, an offshoot of the
Anonymous
hacktivists, but Both LulzSec and Anonymous wreaked havoc throughout 2011 and 2012, knocking thousands of websites offline and pilfering data from well-known companies.
The men are said to have carried out
distributed denial of service
(DDoS) attacks on the institutions with other unidentified hackers belonging to online groups such as LulzSec, Anonymous and Internet Feds.
American prosecutors are pursuing charges against a number of people allegedly connected to the hacking groups, including the Reuters journalist Matthew Keys.