Security researchers have discovered what appears to be an experimental Linux rootkit designed to infect its highly select victims during a classic drive-by website attack. The malware allows hackers to inject code directly in any infected web page. The new malware, discovered on November 13 of this year, was written especially for servers that run Debian Squeeze and NGINX, on 64 bits.
About Rootkit : Rootkit.Linux.Snakso.a is designed to infect the Linux kernel version 2.6.32-5-amd64 and adds an iframe to all served web pages by the infected Linux server via the nginx proxy. Based on research, the rootkit may have been created by a Russia-based attacker.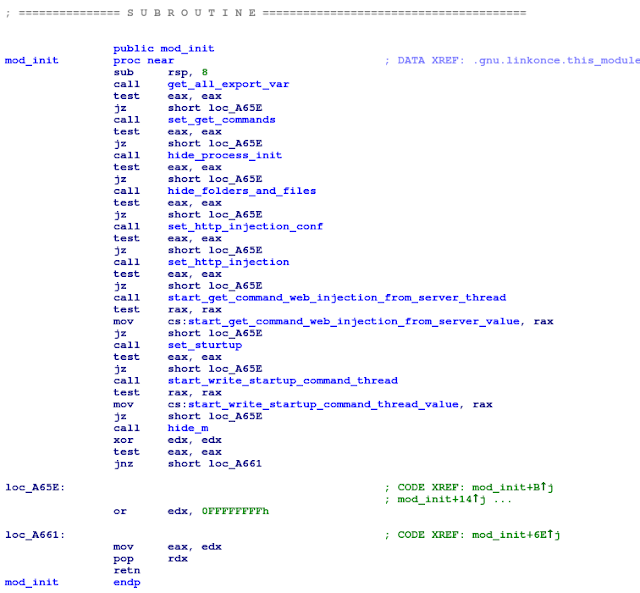 The recently discovered malware is very dangerous because it does not infect a specific website. It infects the entire server and this can endanger all websites hosted on that server. Drive-by-downloads expose web surfers to malicious code that attempt to exploit unpatched software vulnerabilities in the web visitor's PC or handheld. Security holes in web browsers, Java and Flash plugins and the underlying operating system are typical targets.
Security researcher Georg Wicherski said that the code does not seem to be a variant of a publicly available rootkit, but a result of "contract work of an intermediate programmer with no extensive kernel experience". The malware is also likely to have been customized by the buyer, which introduced critical flaws.
The rootkit looks like a work in progress, and contains enough programming rough edges to mark it out as 'in development'. The malware''s relatively large binary size of 500k, and the inclusion of debug code, is another giveaway that this might be a work in progress.