A Russian hacker going by name - "kOS" hack into the Bulgarian torrent tracker "Arenabg" website (https://forum.arenabg.com/) and leak the complete database of their forum and accused of collecting IP of users like PirateBay.
Hacker said, "Why I hack this tracker? Because they store IP information and NO tracker must do, not on any of their service - blog, forum, custom CMS or else. If ARENABG not fix mistake, I dump main tracker information with all IP/username/pass!"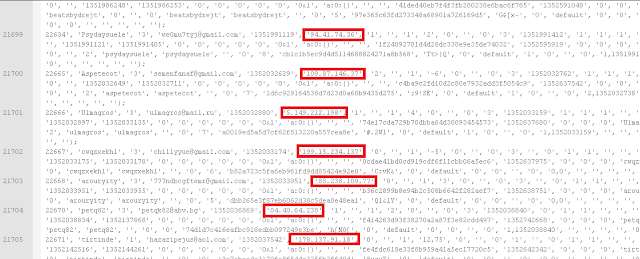 Leaked Database include data of 22675 Users with their name, email, encrypted password and IP address and other forum based information.
This Torrent site provide links and tracers for downloading movies, music, games, serials, programs, pictures, mobile applications.