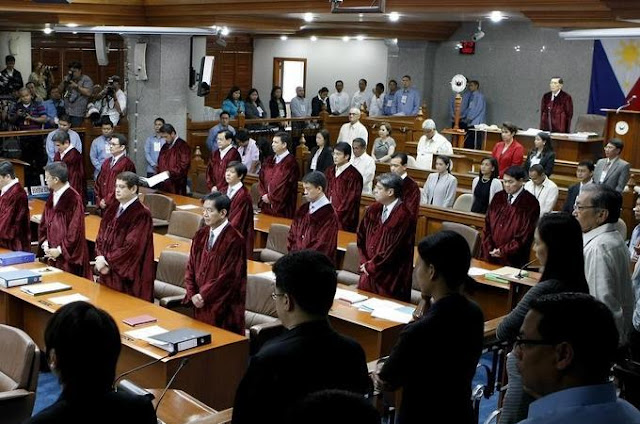 The Philippine Supreme Court on Tuesday suspended implementation of Republic Act 10175 or the Cybercrime Prevention Act for 120 days, while it decides whether certain provisions violate civil liberties.
The law, signed last month, aims to combat Internet crimes such as hacking, identity theft, spamming, cybersex and online child pornography. Human Rights Watch, a human rights monitoring group, hailed reports of the TRO, and called on the tribunal to strike down what it called a "seriously flawed law."
Many Facebook and Twitter users, and the portals of several media organisations in the Philippines, have replaced their profile pictures with black screens to protest against the law.
Hackers also defaced
several government websites in protest.
Journalists and citizen groups are protesting because the law also doubles the normal penalty for libel committed online and blocks access to websites deemed to violate the law. They fear such provisions will be used by politicians to silence critics. They say the law also violates freedom of expression and due process.
"
Congress, if it still wants to have a law governing online activity, should ensure that such a law will not infringe on civil liberties, human rights, the Constitution and the Philippines's obligations under international law. All provisions in Philippine law that allow for imprisonment for peaceful expression should be repealed. Congress should also ensure that any discussion on proposed laws be done in a transparent manner
," said Brad Adams, Asia Director of Human Rights Watch.
Subscribe to our
Daily Newsletter via email
- Be First to know about Security and Hackers. or Join our Huge Hackers Community on Facebook, Google+ and Twitter.