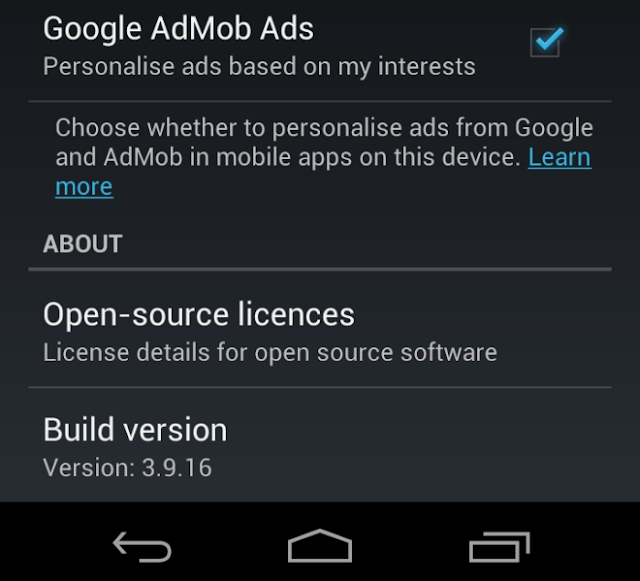 AndroidPolice
reports that Google is actively working on a built-in
malware
scanner for the Play Store. A new version of the Play Store app has been released and it is starting to roll out to Android owners. Google Play Store 3.9.16 includes the ability to remove apps from the All Apps list.
There is a module called "App Check" that will allow Google to inspect every app you've already downloaded, and a doorman-style app blocker that will warn you if an app is suspicious. Devices without Google Play installed (and there are plenty, especially in Asia and China) still won't be protected.
Google's Bouncer was a server-side Play Store malware cop, but this sounds like a new, client-side initiative, possibly the result of their recent
acquisition of VirusTotal
. In the past we've seen fake versions of Instagram, Angry Birds and many more popular Android apps distributed via non-official channels with the intention of infecting Android phones and tablets.
Other features of the version 3.9.16 of the Play Store include:
Location tracking in lists: When you select an app from a list and return to the list, your location on the list is retained. No more scrolling you back to the beginning.
New notifications: The new updates notification now gives you more information on which apps have available updates. Instead of simply stating that x amount of updates are available, you will now get the names of some of the apps that have updates available.
In addition, the detailed notifications, the icons for update notifications have also been updated. When an app is updated, gone is the generic updated notification icon. You will now see an actual icon of the app that has been updated.
Google has yet to push the update, but if you want to try it out now, Android Police is offering the
APK for download
. The APK is signed by Google, which gives us assurance of its authenticity and security.
Subscribe to our
Daily News-letter via email
- Be First to know about Security and Hackers.