Dangerous

IE browser

vulnerabilities, Allows

remote code execution

!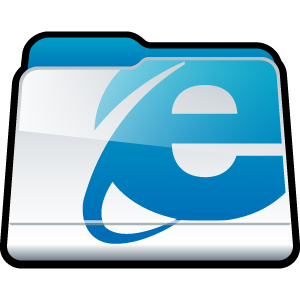 Microsoft is expected to show some love for Windows administrators on Valentine's Day, with nine patches fixing 21 vulnerabilities in February's Patch Tuesday release. Also, Microsoft is warning all users of its Internet Explorer web browser to immediately apply the latest security patch as a precaution against malicious hacker attacks.
Critical fixes would address flaws that could allow remote code execution in Windows, Internet Explorer, .NET Framework, and Silverlight, Microsoft's web development tool. The update is rated "critical" for Internet Explorer 7, Internet Explorer 8, and Internet Explorer 9 on Windows client machines and Microsoft expects to see reliable exploit code published with the next 30 days.
Here are the bulletins for February 2012:
MS12-008 – Vulnerabilities in Windows Kernel-Mode Drivers Could Allow Remote Code Execution (2660465)
MS12-010 – Cumulative Security Update for Internet Explorer (2647516)
MS12-013 – Vulnerability in C Run-Time Library Could Allow Remote Code Execution (2654428)
MS12-016 – Vulnerabilities in .NET Framework and Microsoft Silverlight Could Allow Remote Code Execution (2651026)
MS12-009 – Vulnerabilities in Ancillary Function Driver Could Allow Elevation of Privilege (2645640)
MS12-011 – Vulnerabilities in Microsoft SharePoint Could Allow Elevation of Privilege (2663841)
MS12-012 – Vulnerability in Color Control Panel Could Allow Remote Code Execution (2643719)
MS12-014 – Vulnerability in Indeo Codec Could Allow Remote Code Execution (2661637)
MS12-015 – Vulnerabilities in Microsoft Visio Viewer 2010 Could Allow Remote Code Execution (2663510)