National program for

Cyber army

to be launched in

India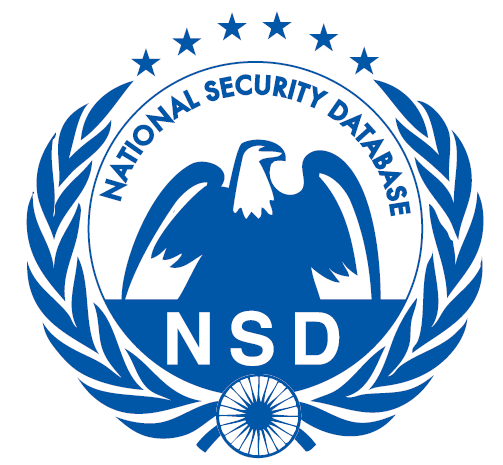 Increasing attacks on cyberspace in India has brought several professionals and experts from the Industry, in support with the Government of India to jointly form a national level program to identify credible and valuable information security experts. The program "National Security Database" is all set to launch this Saturday in Mumbai at a major Information security conference, MalCon. The database will include ethical hackers and programmers who can protect country's cyberspace. They will all be registered with the National Security Database, a brainchild of Information Sharing and Analysis Centre (ISAC), a non profit foundation which works closely with the Government on the issue of cyber security.
The need of such database originated after 2008 attacks in Mumbai when the cyber security professionals realised that a lot needed to be done in the area. "It is observed that some or other form of electronic notification is usually sent before a major terrorist attack, followed by defacement of government web sites. Professional cyber security professionals can make a lot of difference in investigations and help in the entire episode," said Rajshekhar Murthy, director of ISAC. Issue of forming a credible repository of such cyber security professionals who can be trusted with sensitive information can be of use in case of an emergency, and was also raised in a conference held last year.
"After a lot of brainstorming and analysis the database is in place and will be flagged off on November 26 in Mumbai," said Murthy. As per estimates there are over a lakh cyber security experts and hackers in India who as of now function individually. Each one of them has a certain area of specialisation. "They will be brought in to the NSD after a rigourous test which would test their skills. Also they would be made to undergo psychometric tests over and above the tasks that they would have to perform to test their personal skills. Once they clear all levels they would be empaneled in NSD program in applied areas of specialisation," added Murthy. Fraud investigation, web security, mobile security are some of the areas of specialisation in NSD.
The Database, which was secretly being worked on from last two years on invitation only basis has already a sizeable number of experts who have developed malwares and softwares to hack into devices like iPhone and XBox Kinect, which are slated for release at the malware conference MalCon. The database will come in handy each time country is under threat on cyberspace front. "The next generation of attacks will not be only on ground but also on country's cyberspace," said Murthy citing the example of recent attack on some government computers after which the hackers released sensitive information pertaining to the miltary and communication between India and Moscow.
Companies like QuickHeal and Security Compass among others have already given support to the database and will be hiring security professionals with a direct final interview. "Since NSD professionals will have to go through a tough eight hour lab exam, major companies have written in expressing their interest in hiring NSD empaneled professionals. While NSD does not award certification, we are glad about the support from the Industry" stated Murthy.
The biggest challenge for NSD now is to reach both hackers and professionals and identify them with skills in existing areas of specialization.. "We have already identified several accross the country. Their motivations is that once they are registered with NSD they not only get to upgrade their skills and knowledge but will also be of service to the country. We are collaborating with government agencies looking after cyber security, all of whom are looking forward to the NSD," said Murthy.
The program will be flagged off in the International Malware Conference, MALCON, scheduled to be held at JW Marriott on November 26. Sachin Pilot, Minister of State for Communication and Information Technology is also going to join the conference via video conference from Delhi. His office confirmed that Pilot would share his views on cyber security and extend their endorsement to the National Security Database. Officials from National Technical Research Organisation, a government body which looks at cyber security, too have shown keen interest in the NSD. "It is great initiative which will be of use to the nation and will provide a databse of cyber security professionals," said an NTRO official refusing to be named.