VeriSign

demands Power to takedown non-legitimate website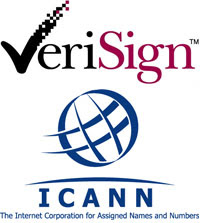 VeriSign, which manages the database of all .com internet addresses, wants powers to shut down "non-legitimate" domain names when asked to by law enforcement.
VeriSign should be able to shut down a .com or .net domain, and therefore its associated website and email, "
to comply with any applicable court orders, laws, government rules or requirements, requests of law enforcement or other governmental or quasi-governmental agency, or any dispute resolution process
", according to a document it filed today with domain name industry overseer ICANN.
The new powers would be international and, according to VeriSign's filing, could enable it to shut down a domain also when it receives "
requests from law enforcement
", without a court order."
Various law enforcement personnel, around the globe, have asked us to mitigate domain name abuse, and have validated our approach to rapid suspension of malicious domain names,
" VeriSign told ICANN, describing its system as "an integrated response to criminal activities that utilize Verisign-managed [top-level domains] and DNS infrastructure".
The request also separately asks for permission to launch a "malware scanning service", not dissimilar to the one recently introduced by ICM Registry, manager of the new .xxx extension.
ICANN's board of directors would have the make the ultimate decision whether to approve the anti-abuse policy and the malware-scanning service.VeriSign is already anticipating that there may be criticisms from internet users "concerned about an improper takedown of a legitimate website" and told ICANN it plans to implement a "protest" policy to challenge such decisions.
[Read More
here
]