Microsoft yesterday accused a former manager of taking hundreds of megabytes of confidential company material when he left the firm for a new position at CRM rival Salesforce.com.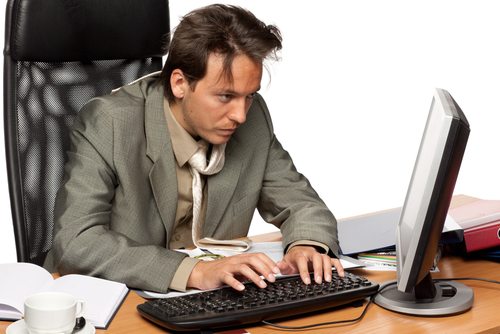 In a motion filed with a Washington State Superior Court Thursday, Microsoft alleged that Matt Miszewski, formerly a market development manager in the company's government group, lied about retaining "a large trove of materials -- 600 megabytes of information comprising over 900 separate files (estimated at 25,000 pages)" of proprietary Microsoft information on his personal computer.
Late last month, Microsoft sued Miszewski for violating non-compete and confidentiality agreements when he accepted a job as a senior vice president with customer-relationship management (CRM) vendor Salesforce.com. The state court then issued a temporary restraining order that blocked Miszewski from working at Salesforce.com, engaging in any competitive activities or providing services to any of his former customers.
When he resigned Dec. 31, 2010, Miszewski told Microsoft he had taken only personal items with him, Microsoft said. But under rules of discovery, Miszewski later produced the document cache, which he had stored on his personal computer.
Among the documents Microsoft alleged were on Miszewski's computer were internal playbooks and business plans related to Microsoft's 2011 strategies for its government group and its cloud computing products and services.
"[These] would be highly valuable to Microsoft's competitors, including Salesforce.com, both in terms of capitalizing on Microsoft's efforts to prepare these materials, as well as revealing in detail Microsoft's own competitive strategies," the motion stated.
Miszewski, Microsoft added, "Takes his confidentiality obligations far too lightly," and his employment by Salesforce.com threatens Microsoft with "actual and substantial injury."
Microsoft and Salesforce.com are rivals in the CRM and cloud computing markets. Last month, for example, Microsoft announced special pricing for its Dynamics CRM Online service to current Salesforce.com customers willing to switch.
The firms have also battled in court. In 2010, they filed competing federal lawsuits alleging patent violations, but settled before the cases reached trial when each company agreed to extend patent coverage to the other.
Microsoft's motion of yesterday was a move to transform the temporary restraining order of late January into a longer term preliminary injunction that would continue to bar Miszewski from working at Salesforce.com.
"It defies reason to assume that Miszewski could perform his new role at Salesforce.com without using Microsoft's extensive confidential information, and Miszewski has already evidenced a clear disregard for both his non-compete obligation and the integrity of Microsoft's confidential materials," Microsoft's motion said.
Miszewski has not responded to earlier requests for comment, and Salesforce.com's policy is to not comment on pending litigation.
Microsoft declined to comment further on the case today.
News Source : Google