An Olympia-area man has been arrested in what the Thurston County Sheriff's Office says is the largest identity-theft case in the county's history.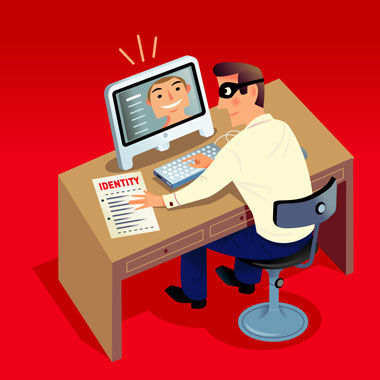 More than 1,000 victims statewide had their driver's licenses, credit cards and Social Security numbers stolen, according to the Sheriff's Office.
Detectives served a search warrant at a Johnson Point Road home Thursday morning and arrested Anthony Eugene Vaughn, 30, on suspicion of 1,000 counts of second-degree identity theft and two counts of first-degree identity theft. During a hearing Friday, Thurston County Superior Court Judge Lisa Sutton ordered Vaughn held at the Thurston County Jail with bail set at $500,000.
The case remained under investigation, and more arrests might be coming, sheriff's Sgt. Jim Dunn said Friday. Detectives think Vaughn had accomplices who stole identification documents during car prowls and residential burglaries and that he used the documents to open fraudulent bank accounts in the victims' names. He then would fill and quickly empty the bank accounts during online transactions, Dunn said.
Vaughn also allegedly made withdrawals using stolen ATM cards and purchases with stolen credit cards. Some of those activities involved accomplices, court papers state. The suspects also made a illegal purchases using stolen and forged credit card accounts online, court papers state.
Detectives were hesitant to put a dollar value on the fraudulent transactions because the case is still under investigation. Some of the individual losses outlined in court papers total more than $7,000. That number is only "the very sharpest, pointiest tip of the iceberg" and is certain to grow as the investigation continues, sheriff's Lt. Greg Elwin said.
The evidence seized when detectives served the search warrant Thursday filled more than 40 boxes, Dunn said. It included bags of driver's licenses, credit cards, credit card swipers and Social Security cards. Also seized was a list of thousands of names and Social Security numbers. The list had been reported stolen last year during a car prowl on the Capitol Campus of a vehicle belonging to an employee with the state Employment Security Department, Dunn said.
According to court papers, "a large list of state employees' personal information was stolen" in that burglary.
"This is the largest case that we have seen in Thurston County," Sheriff John Snaza said.
Vaughn was identified as a suspect during an investigation of the burglary of a safe belonging to a construction company in Mason County. Stolen credit cards from the safe were used to open fraudulent bank accounts with West Coast Bank, Mason County sheriff's detective Jeff Rhoades said. About $40,000 in cash also was stolen from the safe.
A phone number used to open a fraudulent account using documents taken during the Mason County burglary on New Year's Eve was traced to Vaughn's home.
News Source : Om Rathore | News Tribune