Over the weekend, but fans of French President Nicolas Sarkozy is an amazing update their Facebook news feed, "Dear compatriots, given the unusual circumstances of our country is going through, I decided in my mind and conscience not to run for office again at the end of my term in 2012, a paper read alongside Nicolas Sarkozy, AFP reported.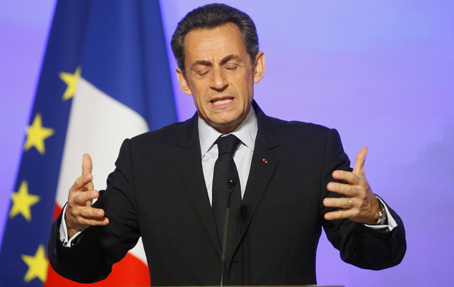 The note also urged fans to celebrate his resignation and have a drink on May 6, 2012. One hundred people enjoyed the note, which contains a number of misspellings.

A few hours later, the note was removed and a new note it replaced. He laughed at the spelling errors, "said Sarkozy enjoyed writing lesson, but the conclusion that the message was a bit hasty." My Facebook account was hacked tonight, maybe I remember that no system is foolproof ... Thanks to those who have recognized the error, and thanks again for your support, "the message read.