Hackers are built after stealing credit card numbers Lush UK site, which was closed on Friday and replaced with a message that alerts customers that their account information might have been compromised.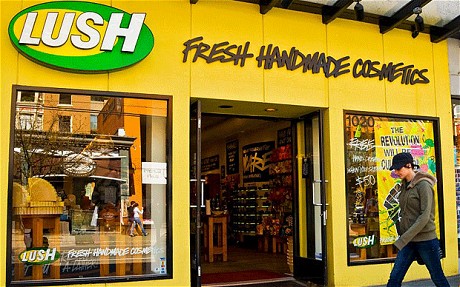 According to the message, all who have made purchases online at the site of the craftsmanship of the cosmetics business in the UK from 04 October to 20 January at risk of having their credit cards used fraudulently.
Lush also leave a message for the attacker:
"If you read this, our web team, I would say that their talents are formidable We offer you a job -. not for the fact that no morals are obviously compatible with ours or our customers."
We are sure that hackers have broken quite a rebuke from some - particularly when the cosmetic company comments on the Facebook profile to show that they started shopping for a Lush customers a dime.
Several purchases of retail customers using their credit card information stolen. Others expressed outrage over the length of time expected Lozano after discovering that hackers had broken into the site on Christmas Day.
Hilary Jones, director of the ethics of Lush, told the BBC that the company used the time between July and Friday to consider what are the intentions of the attacker were (maybe they were simply finding information on bath soaps?). When it became obvious that hackers had started making small test purchases using credit card customers Lush Lush close his website.
Other companies, such as the creator of Trapster Reach Unlimited, and Gawker Media, on the other hand announced to customers immediately when the items were in danger recently.
A temporary Lush UK site that has provisionally accept only PayPal payment is scheduled to be launched in a few days. But it could be awhile before enough forgiveness tendencies customers to shop there.