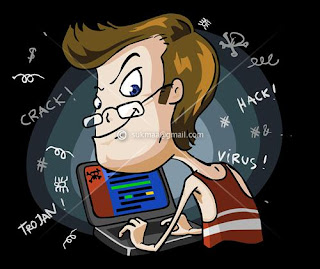 The incidence of cybercrime is set to increase with the proliferation of pre-made hacking software able to be used by less sophisticated criminals, research suggests.
IT security software maker Symantec said attack toolkits are becoming more accessible and easier to use, allowing criminals with little technical expertise to turn to cybercrime.
The kits can facilitate widespread attacks on computer networks, enabling the launch of pre-written threats, but with certain customised characteristics.
Advertisement: Story continues below
"In the past, hackers had to create their own threats from scratch," Symantec Australia and New Zealand managing director Craig Scroggie said.
This limited the number of hackers, but toolkits are now enabling more people to be involved in cybercrime.
A cybercriminal ring was busted late last year over the theft of over $70 million from online banking and trading accounts, allegedly using a kit known as Zeus, Symantec said.
"The simplicity, accessibility and effectiveness of attack toolkits has now attracted an increasing number of criminals who would otherwise lack the technical expertise to online crime," Mr Scroggie said.
"We expect to see even more criminal activity in this area and a higher likelihood that the average user will be victimised."
Maintaining antivirus software and being vigilant while online can help mitigate being attacked by such activity, Symantec said.
Its research showed almost half of the search terms that resulted in visits to malicious websites were for adult entertainment websites.
News Source : The Age News