Google Bangladesh website (

Google.com.bd

) Hacked by TiGER-M@TE
We just got an anonymous tip that Google's been 'hacked' – sure enough, visitors of the company's Bangladesh search site (Google.com.bd) see a defaced landing page rather than the usual search site. As far as I can tell, www.google.com.bd functions properly, so whether this really constitutes a 'hack' is up for debate.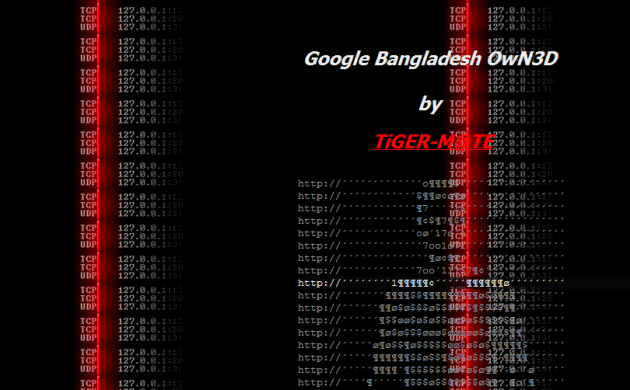 According to
Zone-h
, Bangladeshi hacker TiGER-M@TE has been quite active with defacements lately, and has targeted some high-profile sites in the past, including the local website for American Express and Airtel (video).
See google cache :
https://webcache.googleusercontent.com/search?q=cache:lOhkVDab32MJ:www.google.com.bd/+google+bangladesh&cd=1&hl=en&ct=clnk&gl=in
News Source : TiGER-M@TE