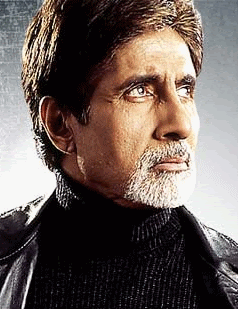 A group of hackers, claiming to be from Kashmir, on Thursday night hacked a website dedicated to the Bollywood superstar, Amitabh Bacchan.
The group calling itself 'Cyber Stone Pelters Force or Cyber Sangbaaz Force' hacked www. amitabhbachchanonline.com last night and posted pro-independence, anti-India, anti-Israel and anti-United States content on the home page.
The hackers have also uploaded a song of Roushan Illahi, popularly known as MC Kash, a Kashmir youth who created ripples on social networking sites Facebook and Twitter with his track "I protest ", which deals with the death of over 113 people, mainly teenagers in government forces' action during pro-freedom demonstrations last summer.

"Hello Mr admin, you got owned by Cyber Sangbaaz Force, Cyber Stone pelters Force from Indian Occupied Kashmir," reads the introductory message on the website.

Slogans like "Down with America," "Down with Israel," "Down with India," "Free Palestine," "Free Kashmir," "Go India Go Back," "Leave Jammu and Kashmir," "Go Israel Go Back," and Leave Palestine," follow the introductory message.

The hackers have also posted content related to 'Jihad' on the fan website.
"And fight for the cause of GOD those who fight you, but do not be aggressive, surely GOD does not like the aggressors (holy Quran-2:190),"

The hacking of the website has hit the headlines in national and international media. Over a dozen media organizations have reported the incident.

IT experts say that websites can only be hacked if they have inadequate security.

"The hackers run script file or use SQL injection in the targeted website and retrieve the user details. Once they (hackers) break the security cover, any content could be displayed on the site," an expert, who didn't wish to be named, told Kashmir Dispatch.
News Source : Google